Call to flood SA with revival prayer from December 1 to 23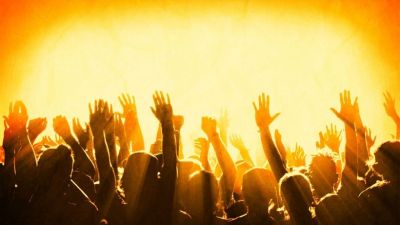 "Then you will call on me and come and pray to me, and I will listen to you." – Jeremiah 29:12
Vuka Africa Foundation has received a word from the Lord to intensify prayer for our nation from December 1 2017 until December 23 2017.
The call is to flood the nation with prayer during this period, says Vuka Africa founder Apostle Linda Gobodo.
The call to prayer reads as follows:
We perceive and believe that we are in the time and season of fulfilment of the prophecies which have been prophesied over the nation of South Africa. As a result of this, we must get ready for what the Lord is about to do in our nation!
As we pray for our nation, let us also remember the nation of Zimbabwe because according to prophecy, the Lord has divinely linked these two nations.
The call to intensify prayer, is to all South Africans, churches, prayer movements, groups, ministries, intercessors, prayer warriors etc.
What should we be praying for?
•    Pray for revival to break out
•    Pray through the prophetic words over the nation
•    Pray and usher in God's government
When should we pray?
The call is for 24/7 prayer; keeping the gates of times which are as follows:
•    03h00 (3am)
•    06h00 (6am)
•    09h00 (9am)
•    12h00 (12pm)
•    15h00 (3pm)
•    18h00 (6pm)
•    21h00 (9pm)
•    00h00 (12 midnight)
Where should we pray?
In churches, work places, schools, homes.
We also appeal to churches and prayer centres.
Churches and ministries are also encouraged to take hands with us to mobilise prayer in the nation. Please inform us if you are able to open your facility for prayer from the 1st to the 23rd of December 2017.
Let us know as well if you have joined the prayer and the times you will be praying.
Send the information of your venue, opening times and days (in the event you are availing your venue during this time of prayer intensification) and your chosen prayer times to;   info@vukaafricafoundation.co.za
Vuka Africa Foundation Prayer Venue:
During this period, our venue will be open for prayers. Please see the address below, as well as the times we will be open:
The Vuka Africa Foundation Centre
No 19 Harley Street
Ferndale
Randburg, Johannesburg
Opening Times: (Monday to Friday) open from 6am to 7pm
Prayer points and Prophecies:
Download Prayer Points
Download prophetic words over SA — summarised
Download detailed prophecies over SA
May the Lord's will be done over our land South Africa! – Exodus 32:26; Isaiah 6:8; Ezekiel 22:30
PLEASE SCROLL DOWN TO MAKE/VIEW COMMENTS
ADVERTISEMENTS:
---
COMMENTING GUIDELINES:
You are welcome to make comments that add value to the article above and to engage in thoughtful, constructive discussion with fellow readers. Comments that contain vulgar language will be removed. Hostile, demeaning, disrespectful, propagandistic comments may also be moved. This is a Christian website and if you wish to vent against Christian beliefs you have probably come to the wrong place and your comments may be removed. Ongoing debates and repetitiveness will not be tolerated.