Christian film 'I Can Only Imagine' is smashing success at the box office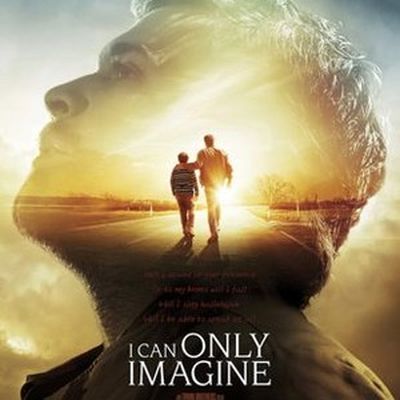 Originally published in The Christian Mail
The recently-released Christian film I Can Only Imagine shocked critics this past weekend at the box office by bringing in $17.1 million even though it was only shown at 1 629 locations.
The film is based on the true story of the life of Bart Millard, the frontman of Christian band MercyMe. The film tells the story of how Millard came to write the smash hit I Can Only Imagine, which topped both Christian and secular music charts.
The film had been expected to bring in between $2 million and $8 million, but completely surpassed these estimates. Interestingly, it also finished just ahead of A Wrinkle in Time, a film that had been stripped of its Christian themes, as ChristianHeadlines.com previously reported.
"We knew that it was going to do well but we never expected a $17 million opening," said Howard Cohen of Roadside Attractions-Lionsgate which produced the film. "We're planning to be on well over 2 000 screens next weekend."
Churches and Christian groups have also worked to promote the film and raise awareness of it. The members of MercyMe have also been promoting it on social media.
Variety.com reports that the film only costs $7 million to make, which makes its box office success even more remarkable.
The film stars J Michael Finley as Millard and Dennis Quaid as Millard's father. I can only imagine opens in South African movie theatres in May.
PLEASE SCROLL DOWN TO MAKE/VIEW COMMENTS
ADVERTISEMENTS:
---
COMMENTING GUIDELINES:
You are welcome to make comments that add value to the article above and to engage in thoughtful, constructive discussion with fellow readers. Comments that contain vulgar language will be removed. Hostile, demeaning, disrespectful, propagandistic comments may also be moved. This is a Christian website and if you wish to vent against Christian beliefs you have probably come to the wrong place and your comments may be removed. Ongoing debates and repetitiveness will not be tolerated.