'Christian schools' agree to oppose court case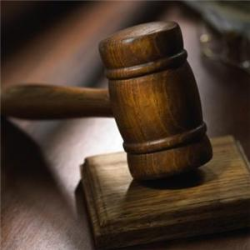 Last week in Gateway News, FOR SA (Freedom of Religion South Africa) reported on the High Court proceedings instituted against six public schools (four in Gauteng, and two in the Western Cape) to effectively remove Christianity from those schools.
The school principals met with FEDSAS (the Federation of School Governing Bodies of South African Schools) and their legal team on Friday last week to consider their position and the way forward.  The outcome of this meeting was that the schools are in full agreement that the application brought against them by OGOD (Organisasie vir Godsdienste-Onderrig en Demokrasie), should be opposed. 
The next step
By this Friday the schools have to deliver a document, notifiying the Johannesburg High Court and OGOD of their intention to oppose the court proceedings. 
Thereafter, the schools have 15 work days to deliver Affidavits answering the case against them.  Given the complexity of the legal arguments involved, the schools will in all likelihood request an extension of the period within which to deliver their Answering Affidavits. OGOD will then have an opportunity to reply. 
As a next step, the parties will have to present their legal arguments to the Court – first in writing and then also orally.  Several months may therefore pass before the case is heard and decided. If the case goes to the Constitutional Court, which is very likely to happen, it may take much longer even for the matter to be finalised. 
A number of churches and organisations (including FOR SA) have already indicated that they would like to join the proceedings as Amici Curiae ("Friends of the Court").  The thinking at this stage is to possibly create an umbrella-type organisation / party that can act on behalf of all these churches and organisations in Court.  For more information, churches and/or organisations are welcome to contact FOR SA who will put them in contact with Teresa Conradie of the IPJ (Institute for Public Justice) who is coordinating the efforts in this regard. (For the contact details of and/or more information about FOR SA, visit www.forsa.org.za). 
Supporting the schools
This case confirms what FOR SA has been saying over the last few months, namely that there is an escalating threat to the religious freedom of Christians in South Africa. 
As an organisation that actively works to protect and promote freedom of religion in South Africa, FOR SA has already offered its assistance and support to the six schools, to FEDSAS and the legal team – both in terms of rallying the Church and Christians in South Africa behind the schools, and helping with the preparation of legal arguments. FOR SA will also remain in contact with FEDSAS and the legal team so as to communicate any developments in the case to Churches and the Christian public.
As Christians we must recognise the importance of this case (which is likely to be a "watershed case" for religious freedom in South Africa) and the severe ramifications it may have not only for the six schools involved, but for our freedom as Christians to believe, preach and live our lives according to the Word of God. If ever there was a time to stand united and to act, it is now! 
In a media release by FEDSAS dated 5 September 2014, Mr Paul Colditz (CEO of FEDSAS) stated that "[t]he schools have received overwhelming support from the public and organisations". He went on to say that AfriForum had already offered to pay some of the legal costs of the schools.
FOR SA encourages Christians to: 
PRAY without ceasing – for the schools and their legal team, for OGOD as well as for the Judge who will be hearing the case;
GIVE FINANCIALLY towards keeping our faith free in South Africa. Every contribution, great and small, is appreciated. For more details, visit http://forsa.org.za/donate/;
At no cost, JOIN FOR SA thus enabling us to speak on behalf of Christians in South Africa on issues affecting our religious freedom and the autonomy of the Church.  To sign up as a member of FOR SA, visit http://forsa.org.za/contact-us/join-us/; and
FOLLOW FOR SA on Facebook at "Freedom of Religion SA", and sign up for the FOR SA Newsletter on our website (www.forsa.org.za), to receive the latest updates on issues concerning our freedom of religion and the autonomy of the Church. 
PLEASE SCROLL DOWN TO MAKE/VIEW COMMENTS
ADVERTISEMENTS:
---
COMMENTING GUIDELINES:
You are welcome to make comments that add value to the article above and to engage in thoughtful, constructive discussion with fellow readers. Comments that contain vulgar language will be removed. Hostile, demeaning, disrespectful, propagandistic comments may also be moved. This is a Christian website and if you wish to vent against Christian beliefs you have probably come to the wrong place and your comments may be removed. Ongoing debates and repetitiveness will not be tolerated.