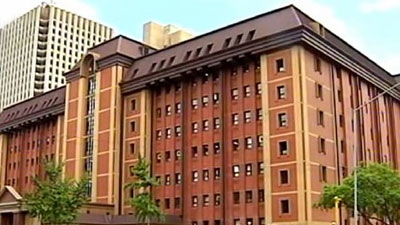 The Pretoria High Court on Friday refused the application by the Alliance Defending the Autonomy of Churches in South Africa (ADACSA), asking the court to clarify its judgment in Gaum vs General Synod of the Dutch Reformed Church.
More particularly, ADACSA wanted clarity on whether the court's judgment, which declared the 2016 decision of the DRC on same-sex relationships to be unlawful and invalid, was made only on procedural grounds or also on substantive (constitutional) grounds.
The application was opposed by Gaum and the original applicants before the High Court.
Following lengthy argument and an adjournment of approximately 45 minutes, the court dismissed ADACSA's application on the basis that it – being a "Friend of the Court" in the original proceedings, rather than a party — did not have a right to bring the application (i.e. ADACSA had no legal standing).
With that, and without the court clarifying, its original judgment, the matter was concluded.
According to Michael Swain executive director of Freedom of Religion South Africa (FOR SA), "one of the judges remarked that there was 'no ambiguity', and one could read between the lines therefore that the court's position was that its judgment was also based on constitutional grounds."
Following the dismissal of ADACSA's application to clarify the judgment, the court asked ADACSA if it wanted to argue its application for leave to appeal the judgment to the Supreme Court of Appeal (SCA). ADACSA indicated that, although it was not abandoning its right to appeal, it was not in a position to do so at the time – given particularly the court's finding a few minutes ago that ADACSA did not have legal standing.
As a result, ADACSA withdrew its application for leave to appeal. According to Michael Swain: "That does not necessarily mean that ADACSA will not appeal.
"The High Court's entanglement in what is squarely a doctrinal issue — namely whether or not the Church should be forced to allow practising homosexuals to hold leadership roles, and also to solemnise same-sex unions – remains a serious concern and sets a dangerous legal precedent."