Home � Opinion � Opinion �
Current outpouring of Spirit ushering-in divine unity, victory for Church — Clementia Pae
Current outpouring of Spirit ushering-in divine unity, victory for Church — Clementia Pae
A time for attentive listening and submission to the Holy Spirit
There is a great and marvellous thing that the Lord is doing on the earth right now. The Lord is pouring His Spirit upon all flesh, and His tangible presence, overshadowing and shift is calling for more attentive listening, total submission, surrender and obedience to the Lord.
Many are experiencing this already, and might be tempted to move and do, as they have been doing in the past, but the Lord is requiring all to unlearn certain things, learn new ones, because He is not repeating what He has done before, but He is doing a new thing, which we all need to perceive in a new way and with fresh eyes.
Sensitivity and patience are key in this hour. If you are a praying person, who is always used to saying something out loud with your mouth, there is a certain hush that the Spirit of the Lord is giving to those He wants to instruct. You will spend hours before the throne of grace in silence, and then more hours in worship and praise, and more hours in repentance prayers, for yourself, your family, the Church, the nation and the continent.
7 Be silent before the Sovereign LORD, for the day of the LORD is near.
The LORD has prepared a sacrifice; he has consecrated those he has invited.
8 "On the day of the LORD's sacrifice I will punish the officials
and the king's sons and all those clad
in foreign clothes.
9 On that day I will punish all who avoid stepping on the threshold,
who fill the temple of their gods with violence and deceit. — Zephaniah 1:7-9
Take time to consolidate what the Lord is saying, so that you do not miss anything. Keep in mind that all the puzzles are very important. God is speaking through many of His vessels of honour right now. Therefore, together and collectively, this will bring a divine outcome that will usher our nation and continent to greater glory.
A time of awakening, a time of sharing the load
A few months ago, I wrote an article titled, Who will jump in first; who will go for us — part 1 & 2, which was challenging the Church to be hands-on in taking care of vulnerable children. Since then the Lord has been speaking continuously about His church — how we ought to be like children, to allow Him to move in our midst; how we ought to understand that there is no one Holy Spirit for adults and another for children, but that there is one Holy Spirit, who indwells all believers in His fullness. The Lord has been speaking on how we ought to work with Him and with one another in saving our children from the jaws of the enemy.
On March 9 I was privileged to attend a Gathering a Fire, which was hosted by Warren and Mirjam Horak of Father's Love International Ministries. During that gathering the Lord released 16 keys to financial breakthrough, and He did many other marvellous things among His people, which are shared on Father's Love website, facebook page, etc. You can watch the video replay of the Gathering of Fire below:
Among the things that the Lord highlighted to me during and after the gathering was a vision that was shared by a certain lady at the meeting. During prayer, praise and worship, she was slain in the Spirit for some time. Later on, she shared a beautiful and very long vision, in which she was with the Lord during a certain gathering. She spoke and danced with the Lord in the vision. One part of the vision which she shared caught my attention and was used by the  Lord to speak to me in the days following the gathering.
In this standout part of her vision, she was taking care of a toddler. The little one was feeling tired, so she picked him up. All of a sudden many more toddlers walked through the door, and she had to pick them up as well. However, they became too many to handle. Other people stood by, watching, but not helping as she struggled with the needs of the many babies around her. Overwhelmed, she cried out to the Lord, saying: "Lord they are too many. I cannot handle them." She said the Spirit of the Lord was tangible in the room, and with His help of the Lord, the figures standing by were awakened, and began to engage, each one  picking-up a child.
Not only is this visions a sign of unity, but it is also a sign of awakening — a sign of a collective effort, a sign of victory, and a sign of deliverance for our children.
The womb of the nation is dependent on the state of the heart
This third I will put into the fire; I will refine them like silver
and test them like gold. They will call on my name
and I will answer them; I will say, 'They are my people,'
and they will say, 'The LORD is our God." — Zechariah 13:9
The Lord is doing a deep work in the hearts of His people. Only His Spirit will bring this to completion. Even as I was encouraged by the vision shared above, the Lord also highlighted that, since this is not any man's doing, we, as a Church have no other option but to remain in Him. We must carry His tangible presence, and allow His Spirit to overshadow all men, all situations and circumstances, and all mountains of influence.
The Lord revealed that this vision is not only addressing the awakening of the Church to the spirit of adoption and taking care of the fatherless, the orphan, the widow, the priest and the foreigner; but also to the need for an awakening in all spheres of influence.
There are many within the Church that are not divinely-aligned with their calling and purpose. There are many that are working solo. There are many that are passive, or too busy or too scared to fully engage in the affairs of God and His kingdom. But God is changing all of this. He is giving His church a heart of flesh, a fresh revelation and a fresh insight, building unity in the spirit through the bond of peace.
When the heart of the Church is one, and is pure, the womb of the nation will be cleansed, and ready to conceive and birth God's mandate, order and perfect will. The birth and the success of godly families, faith and religion, education, government and the judiciary, media and communications, economy and business, and arts and entertainment, is all dependant on the state of the heart. The victory is evident, as we (the Church) continue to surrender to Him.
The enemy has been identified and arrested
For far too long the enemy has managed to divert attention, from himself to the people. The accuser of the brethren has been shifting the blame, but now he has been caught. Recently the Lord revealed to me that firstly, the wars that we, the Church have been fighting were against flesh and blood, instead of against principalities, powers, rulers and authorities of this dark world. Hence we have not been winning.
The Lord also revealed to me, that because of this misalignment in our judging and in our fighting, even the policeman and those who ought to catch thieves in the physical realm, were getting confused. They were busy searching the wrong people, instead of dealing withthe perpetrators.
However, Jesus Christ has come, and the thief that came to steal, kill and destroy has been identified, arrested and his works have been destroyed.
In another article I wrote of the Lord was saying: "I am saving your children from the so-called 'tender or delicate' woman." As I wrote that article, the Lord directed me to an article about Chinese police saving babies from human traffickers, and how they worked in unity, carrying the babies around, and searching for their birth parents.
The Lord used this article to speak to me, saying: "As you know, everything is spiritual, as my people, who are spirit beings, rise up, unite, take their position and responsibility, like picking up and loving vulnerable children, and they do not only fight abortion from a distance; their prophetic acts will bring victory to those who are called to rescue children from the jaws of human traffickers. As my people take the lead in exercising justice, true justice will flow like a river in the nation and continent, and this is happening now."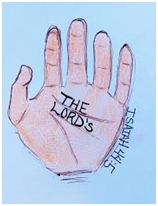 1 "But now listen, Jacob, my servant, Israel, whom I have chosen.
This is what the LORD says — he who made you, who formed you in the womb,
and who will help you: Do not be afraid, Jacob, my servant,
Jeshurun, whom I have chosen. For I will pour water on the thirsty land,
and streams on the dry ground; I will pour out my Spirit on your offspring,
and my blessing on your descendants.4 They will spring up like grass in a meadow,
like poplar trees by flowing streams .5 Some will say, 'I belong to the LORD';
others will call themselves by the name of Jacob; still others will write on their hand, 'The LORD's,' and will take the name Israel. — Isaiah 44:1-5
PLEASE SCROLL DOWN TO MAKE/VIEW COMMENTS
ADVERTISEMENTS:
---
COMMENTING GUIDELINES:
You are welcome to make comments that add value to the article above and to engage in thoughtful, constructive discussion with fellow readers. Comments that contain vulgar language will be removed. Hostile, demeaning, disrespectful, propagandistic comments may also be moved. This is a Christian website and if you wish to vent against Christian beliefs you have probably come to the wrong place and your comments may be removed. Ongoing debates and repetitiveness will not be tolerated.