Die geboorte van 'n droom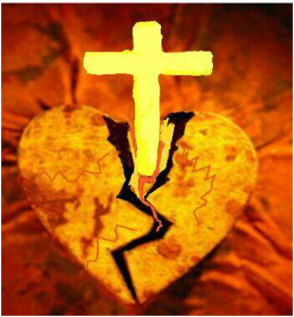 Kliphartfees in Noordwes van August 2 tot 4
Na hy sy lewe aan Jesus gegee het by Mighty Men Kalahari 2011, het Frans Hugo Noordwes eggenoot en vader van twee kinders, in 2012 die behoefte gesien dat families in die area ook die ondervinding wou deel.
Einde 2012 het Frans wat windpompe installeer en herstel asook met pappegaaie boer, gedroom dat hy Esegiel moes lees.
Hy getuig dat na hy Esegiel gelees het hy weer onder die besef gekom dat daar `n groot behoefte was om die daaglikse roetine van mense se lewens te onderbreek met `n familie Christen fees waar elkeen die passie van ander Christene kon ondervind.
Hugo getuig ook dat dit nie maklik was om met `n geskikte naam vir die fees te kry wat beplan word vir begin Augustus 2013.
Naam van fees
"Die naam van so `n fees was baie moeilik en ons het omtrent ons koppe gebreek, maar die Here verwys Hugo terug na Eségiël.
"Eségiël 36:26 gee die antwoord: 'En Ek sal julle `n nuwe hart gee en `n nuwe gees in jul binneste gee; en Ek sal die hart van klip uit julle vlees wegneem en julle `n hart van vlees gee.' Prys die Here die Kliphartfees is gebore!"
Hugo sê:"Na baie gebed en wolwe in skaapklere het Hardus Dreyer, `n jong boer van die omgewing, oor ons pad gekom en hy is net so passievol om die Kliphartfees se geboorte deur die drif te dra."
Die visie van Kliphartfees is om siele vir Jesus te wen en Sy kinders terug op die regte pad te bring.
"Die spekers, sangers, kunstenaars en gaste wat gaan optree by Kliphartfees is almal deur die Here oor ons pad gebring en Hy het hulle gekies, so glo ons. Daar is iets vir almal oud en jonk. Nog nooit het ek met meer passievolle mense in die diens van ons Skepper gwerk nie. Dit is `n interdenominansie byeenkoms.
Die kunstenaars en sprekers wat optree is Dudley mans, Rooies Strauss, Juan van Tonder, Gisela Joubert, Danie Botha, Rudi Rooibaard, Dewald Gouws, Riana Mouton, Tannie Caroline en Lolla-Pikke-Bolla en Schockwave.
Die Kliphartfees vind D.V. plaas die naweek van 2 tot 4 Augustus 2013 te Ottosdal Skougronde Noordwes. Kampplek is beskikbaar op die skougronde teen R50 per persoon per dag let wel(geen kragpunte nie). Daar is ook verblyf beskikbaar in plaaslike gastehuise en lodge`s sien webwerf www.kliphartfees.co.za vir besprekings. Dagbesoekers is welkom teen R20 vir volwassenes en R10 vir hoërskool leerlinge. Dit was `n moeilike jaar vir die boerdery gemeenskap met die droogte en donasies sal waardeer word om kostes te dek, maar ons vertrou die Here sal op Sy tyd voorsien.
Hugo sê gebedsversoek vir Kliphartfees is: Bid vir die organiseerders vir die reëlings, bid vir die kunstenaars en sprekers vir wysheid, bid veral vir bereide harte vir hul wat Jesus gaan ontmoet, en bid vir finansies vir die onkostes.
Meer inligting is beskikbaar van die organiseerders: Frans Hugo Selnr. 071 176 5650 of Hardus Dreyer Selnr. 073 260 6334 of per e-pos kliphartfees@gmail.com
PLEASE SCROLL DOWN TO MAKE/VIEW COMMENTS
ADVERTISEMENTS:
---
COMMENTING GUIDELINES:
You are welcome to make comments that add value to the article above and to engage in thoughtful, constructive discussion with fellow readers. Comments that contain vulgar language will be removed. Hostile, demeaning, disrespectful, propagandistic comments may also be moved. This is a Christian website and if you wish to vent against Christian beliefs you have probably come to the wrong place and your comments may be removed. Ongoing debates and repetitiveness will not be tolerated.