Does God have anything to say about land?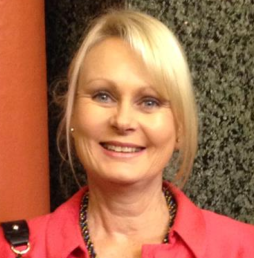 Does God have anything to say about land and does it require a response from us?"…if we do not genuinely work toward seeing land ownership and wealth is increasingly in the hands of the people in South Africa we are courting disaster.
"… government's inability – to date – to address the matter of skewed land ownership…is increasing inequality, deepening the divide between the 'haves' and the 'have nots' and threatening to destabilize the country…"
— Cheryllyn Dudley MP ACDP,  March 5 2017
The bible, which has a lot to say about land and land distribution, supports the view that there is nothing more important to the life of a people than land and that land is essential for a nation to exist and an economy to prosper.
It has been said that "the real wealth of a nation is in the potential of the land and its people" (Landa Cope, God & Justice) – and that a society's level of poverty is linked to where that wealth is held and how the people and the land are allowed to develop.
The 21st century global reality as Landa sees it, is still that: "where land ownership is in the hands of the government, religious institutions, or a minority elite, nations remain desperately poor and underdeveloped. In some of these poorer nations land is owned almost entirely by one or all three."
The way I see  we cannot get away from the fact that the distribution of land is closely linked to whether or not economic development actually addresses the scourge of poverty in a society. I am convinced that if we do not genuinely work toward seeing that land ownership and wealth is increasingly in the hands of the people in South Africa we are courting disaster.
Where I differ from the likes of the EFF, however, who express similar aspirations, is that I am just as convinced that due process must ensure protection against abuse.
Due process is scriptural
Due process with checks and balances is scriptural and intended to be a deterrent as far as corruption is concerned. Sadly the reality is that where corruption can take place there are always those who will be corrupt — and it is ordinary people who are taken advantage of and their families lose out.
Just as without reasonable legal protection from state abuse, measures to empower people become a threat to the very same people.
With this in mind it is reassuring that the vast majority in parliament recently upheld the protections in the constitution that pertain to property while acknowledging land must urgently be transferred — in far greater measure — into the hands of individuals, families and communities, if we are to prosper as a nation.
So why then would the President of the country be calling for changes to the constitution in this regard?
The Expropriation Bill — recently passed and more recently sent back to Parliament — which gives all state entities the power to take land from churches, banks, commercial businesses, food producers, miners, and ordinary people if deemed necessary — aims to compensate for the fact that the "willing buyer willing seller" principle has frustrated both land reform and infrastructure development — both crucial if economic gains are to impact the lives of the majority of people.
My take on this is that the president is reacting to the fact that opposition parties have succeeded through the courts in holding up legislative measures needed to move the process forward. He appears to be extremely frustrated by his governments inability, to date, to address the matter of skewed land ownership which is increasing inequality, deepening the divide between the haves and the have-nots and threatening to destabilise the country.
This over-reaction — although understandable — is unfortunate as the protections in the constitution are not there for a select few but for all in South Africa who own or aspire to owning property.
Under the common law, the state is constrained and cannot simply seize property without obtaining a court order and our constitution strengthens these common-law protections.
Valuations court
In addition to retaining the safeguards in the constitution for all who live in South Africa, it would be wise to have the issue of compensation dealt with by a dedicated valuations court which would assess and sign-off on all compensation linked to forced expropriation in line with the constitution.
In my opinion, the land reform process must be prioritised and genuinely supported by all who live in South Africa if we want a peaceful and prosperous future. We simply have no future unless it is a shared future!
It is unwise to give extremists and other agendas fertile ground to use the deprivation of so many to create chaos and fuel their agendas.
Land — whether expropriated where necessary or not — must result in land ownership and the empowerment of families across the country.
PLEASE SCROLL DOWN TO MAKE/VIEW COMMENTS
ADVERTISEMENTS:
---
COMMENTING GUIDELINES:
You are welcome to make comments that add value to the article above and to engage in thoughtful, constructive discussion with fellow readers. Comments that contain vulgar language will be removed. Hostile, demeaning, disrespectful, propagandistic comments may also be moved. This is a Christian website and if you wish to vent against Christian beliefs you have probably come to the wrong place and your comments may be removed. Ongoing debates and repetitiveness will not be tolerated.