Ex-Muslim from Iran on mission for Jesus in SA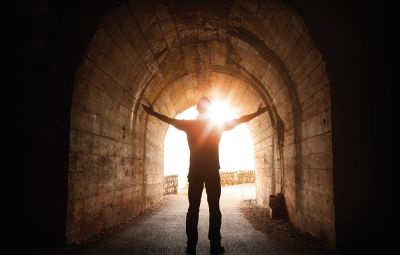 What has a 40–year-old man called David from Iran, now living in Port Elizabeth, got to do with God's plans for South Africa?
Quite a lot, it would seem. And what an amazing journey he has been on since he met Jesus, left Islam, and surrendered his life unconditionally to the Lord.
David says he has tried to please God all of his life. Only, for most of his life he was a Muslim and he thought that Allah of the Quran was God.
But in 2004, while he was visiting overseas, Christian missionaries told the young man that Jesus was the God he was seeking. This was a hard claim for him to believe but he was deeply affected by a sense that the missionaries genuinely loved him in a way he had never experienced before.
The True God
And so he agreed with the missionaries' compromise proposal that when he went home to Iran he should call on the "True God" to reveal Himself to him.
Back home, while in bed one night in 2010, he had a "trance" experience of rising above the earth and seeing mountains and fields in turmoil. The same thing happened a second time but this time he also saw a white horse in the sky and realised it was Jesus. When it happened for the third time he gave his life to the Lord.
Somehow he was given a copy of the movie The Passion Of Christ, which he watched again and again, crying as he saw the suffering of Jesus.
During contact with the missionaries they advised him that it would be best for him to leave Iran. But all of a sudden he began facing temptations to keep him there.
But despite seemingly good reasons to stay, he felt dissatisfied and decided to relocate — not to any place recommended by friends, such as Europe or America — but to Armenia, a place he had never been to, whose language he did not understand.
Online worship, teaching
There he grabbed the opportunity to access Youtube, which was blocked back home in Iran. He spent many hours tuned in to IHOP conferences and worship sessions, and Bible teachings.
For three weeks he wept before the Lord, repenting of every sin he could remember. And he developed an appetite for the Word of God, delighting in accounts of the ministry of Jesus and New Testament healings and miracles.
When one of the missionaries he had met overseas visited Armenia in 2014 and prayed for him, he was baptised in the Holy Spirit and spent three hours on the floor experiencing the fire of God.
He started attending services at a local megachurch, where he enjoyed the worship experience. One day he saw a deaf and dumb person and asked an interpreter with her if he could pray for her. With his simple, literal biblical faith, he could not understand why nobody else was praying for the deaf and dumb woman.
When he laid hands on the woman he felt a shock of power and she flew across the room, landing on the ground.
Hunger for God
His hunger for God's Word and His presence grew and for four years he spent most of his time in his room, worshiping and reading Scripture. He would worship the Lord continuously for up to six hours a day without getting tired or losing his appetite for more of Him.
He had many dreams, visions and angelic visitations in this period.
After attending a meeting where a leader prayed for people to gain clarity on their divine callings, he was woken from sleep three times with the Scripture "Deuteronomy 3:18". He forgot about the verse until noon the next day, when he looked it up and saw it spoke about God giving land.
"Does God want me to buy land?" he wondered.
On another occasion he was surprised to receive a call from a woman in the United States who was responding to a request he had impulsively left on her ministry website, asking her to call him to answer some of his questions.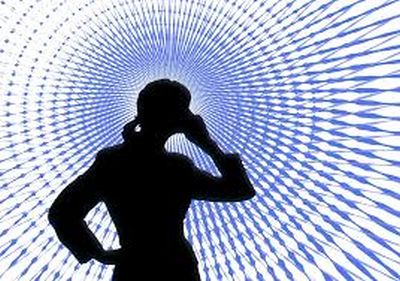 The woman said the Spirit of the Lord had come upon her while she was driving and she had to stop as she could no longer drive. She prophesied over him for 20 minutes — he still has a recording of her prophecy — confirming things he had received from God in dreams and visions.
Divine revelations
She also told him God had given him authority for specific Kingdom assignments. Then she shocked him by saying she saw his prayer journal and that he had removed the 10th item — about asking the Lord for a godly wife. She said the Lord wanted him to restore the request. The woman was correct — he had removed the request when he came to the conclusion God wanted him to remain single like Paul.
After the prophetic call from the US, God started using him quite powerfully in healing and deliverance ministry.
But his life took a dark, and unexpected turn, when he bought an apartment, using most of his savings from his years in business. But when he wanted to move into his apartment he found a woman living there, who claimed it was hers. She said she had lost it when she could not afford monthly payments but now wanted to take it back via the court.
David asked the police to help but they would not. The woman's lawyer said if he came near the apartment again they would charge him with raping her.
He cried out to the Lord but heard nothing from Him. Meanwhile the woman's lawyer began threatening him. Everything was complicated by the fact that he could not understand his adversaries' language.
Lesson in love
Then God worked in his heart, telling him that it would not be right to sue the woman. He decided to give up his claim to the apartment and accept the heavy financial loss. But the Lord urged him to go further, and show sincere love to his enemies. He said he should buy the woman gifts and pay her a visit.
He taught him that a seed must die in order to bear fruit. The Lord also gave him graphic insight into how much suffering Jesus had endured on the cross on behalf of people before he rose again in victory.
When he visited the woman she burst into tears and said she never wanted to do what they did to him.
His lawyer, a nominal Christian, wept as David told him he did not want to fight for the money he had lost. Instead of asking him for payment for his services he gave David an amount of money and told him that if he ever needed money in the future — no matter where in the world he was — he should ask him and he would gladly support him.
After this time the Lord gave David lots of revelation from His word and gave him a passion for people — including many in churches — who were at risk of going to hell. The Lord revealed more and more of his goodness to him and he realised how, as believers, we so often limit God by worrying and asking him for petty things instead of walking in friendship with Him.
South Africa
God also told David the names of various countries he was going to send him to. And the day came in 2018 that He said it was time to go to the first country on the list — South Africa, a country about which he knew nothing.
"He said: 'Don't ask questions. Just stay in peace and walk with me.' "
In South Africa God ordered his steps to attend a revival meeting in Johannesburg where the Spirit of God led those present through many experiences, including exuberant joyfulness, and weeping and repenting. David danced there for the first time in his life and remembered a vision God had given him two years before of him dancing among His people.
David connected with the revival meeting group for a while and went on a ministry trip with them that included a visit to Port Elizabeth. Shortly before the meeting in PE the Lord told him He wanted him to stay in the city. It would have been comfortable to continue staying with the revival meeting team but he chose to obey the Lord.
He has started to connect with local Christians in PE, and is awaiting further direction from the Lord. He says God has revealed that there will be "two waves" in the city — one in which obstacles to revival will be removed, and the second which will provide a spark of revival which will spread to other cities.
Infectious laughter
At the end of my interview with him yesterday, I asked him a question about something that you cannot help noticing about him if you spend a little time with him: he laughs a lot, loud laughter that has a way of spreading to those around him.
"Tell me about the laughter?" I asked.
He laughed and referred me to Hebrews 1:9 — "You have loved righteousness and hated wickedness;
    therefore God, your God, has set you above your companions
    by anointing you with the oil of joy."
"As we go through fiery trials for Kingdom purposes and we stand firm, as we come out, the oil of joy comes," he said.
"It proves that we love righteousness — as we say: 'I love my enemy. I don't care if they rob me, I still love them.'
It's not a one-time process — it's a lifestyle Christianity. And as we go forward in this way the oil increases and increases.
"It's like the olive. As you press the olive more oil comes. The Kingdom of God is like that. As you receive more trouble and persecution for the Kingdom's sake… first there is tribulation, then there is glory.
"Because without that you cannot prove your righteousness. How can I show my peace if nothing goes crazy in my life? Everyone can be 100% ok if everything is going perfect. How can I say I love someone if there is nothing wrong — if somebody doesn't come against me?
That's the joy."
David added that everything that had happened to him had taught him the big lesson of Matthew 5:43 – 45 — "You have heard that it was said, 'Love your neighbor and hate your enemy.'  But I tell you, love your enemies and pray for those who persecute you,  that you may be children of your Father in heaven. He causes his sun to rise on the evil and the good, and sends rain on the righteous and the unrighteous."
PLEASE SCROLL DOWN TO MAKE/VIEW COMMENTS
ADVERTISEMENTS:
---
COMMENTING GUIDELINES:
You are welcome to make comments that add value to the article above and to engage in thoughtful, constructive discussion with fellow readers. Comments that contain vulgar language will be removed. Hostile, demeaning, disrespectful, propagandistic comments may also be moved. This is a Christian website and if you wish to vent against Christian beliefs you have probably come to the wrong place and your comments may be removed. Ongoing debates and repetitiveness will not be tolerated.