'God adventures' flimmaker launches online channel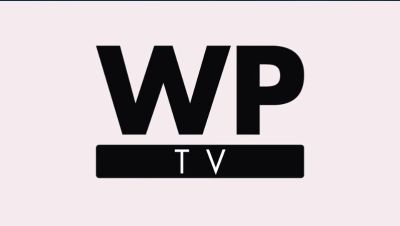 Filmmaker Darren Wilson, pioneering creator of hit 'God adventure' documentaries like Father of Lights, Furious Love and Holy Ghost, and the recent TV series Adventures with God and Questions with God, has embarked on a new online adventure.
Announcing the launch of WP TV, an online channel providing access to an enormous library of God moments captured on film by his WP Films production company, Wilson said: "We've been incredibly blessed to have so many millions of fans around the world, fans who continue to ask us—do you have anything else we can soak up? The natural response to that demand, along with our desire to make our stories as accessible as possible, is to create this new online channel."
"Our fans will have immediate access to 300 new pieces of content, in addition to our six feature films and two series. WP TV includes elements we have never released before, as well as behind-the-scenes footage and commentary from myself and others on our team.
"We'll also be releasing content that is exclusive to the new platform, beginning with our first WP TV original series — Conversations. We're excited to see how people engage and watch this new community grow," said Wilson, who has been filming the miraculous for 10 years.
To find out more, or to subscribe to the channel, visit www.wpfilms.tv
PLEASE SCROLL DOWN TO MAKE/VIEW COMMENTS
ADVERTISEMENTS:
---
COMMENTING GUIDELINES:
You are welcome to make comments that add value to the article above and to engage in thoughtful, constructive discussion with fellow readers. Comments that contain vulgar language will be removed. Hostile, demeaning, disrespectful, propagandistic comments may also be moved. This is a Christian website and if you wish to vent against Christian beliefs you have probably come to the wrong place and your comments may be removed. Ongoing debates and repetitiveness will not be tolerated.