Lisa Wingate — The Story Keeper: Book Review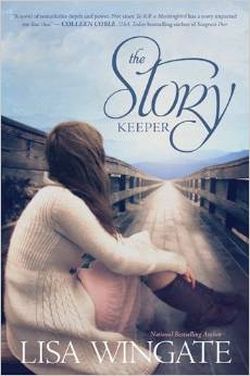 Book Review by Val Viljoen
Jen Gibbs has a successful career in publishing when an aged manuscript mysteriously appears on her desk. It tells the story of Sarra and Rand, two people of vastly different backgrounds who find themselves thrown together in dangerous and difficult circumstances in the heart of the Blue Ridge Mountains at the turn of the twentieth century. Jen was born and bred in this area so the story has a special significance for her. Pursuing the matter of finding the author and the rest of the manuscript leads her on a journey back to this beautiful area. This is also a journey back to her past as she revisits her family after many years absence.
The two stories are delightfully interwoven; both are tales of romance well told. A major thread is that of the contrast between real intimacy with Father God and legalistic religion, which gives the novel a richness and depth.
PLEASE SCROLL DOWN TO MAKE/VIEW COMMENTS
ADVERTISEMENTS:
---
COMMENTING GUIDELINES:
You are welcome to make comments that add value to the article above and to engage in thoughtful, constructive discussion with fellow readers. Comments that contain vulgar language will be removed. Hostile, demeaning, disrespectful, propagandistic comments may also be moved. This is a Christian website and if you wish to vent against Christian beliefs you have probably come to the wrong place and your comments may be removed. Ongoing debates and repetitiveness will not be tolerated.