Man sues Eskom over power-saving prayers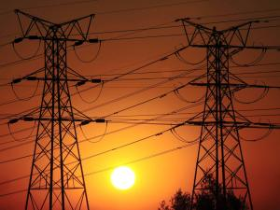 Originally published in ioL News
A North West man is claiming R250 million from Eskom for preventing power cuts through his own prayers, Beeld newspaper reported today (Wednesday, January 22).
Nelson Thabo Modupe, of Lichtenburg, has argued that he prevented power cuts during the 2010 Soccer World Cup through his prayers.
He is a member of the Zion Christian Church.
In a letter to Eskom, he said the main reason for load-shedding was lightning and wind, and that he had taken it upon himself to pray to God and ask that no power cuts take place.
As a result, Eskom now owes him R250m, because he saved the power utility the burden and humiliation of load shedding.
Alternatively, Eskom can offer him a partnership in the company.
The claim has been placed on the court roll in the North West High Court for tomorrow (Thursday, January 23).
PLEASE SCROLL DOWN TO MAKE/VIEW COMMENTS
ADVERTISEMENTS:
---
COMMENTING GUIDELINES:
You are welcome to make comments that add value to the article above and to engage in thoughtful, constructive discussion with fellow readers. Comments that contain vulgar language will be removed. Hostile, demeaning, disrespectful, propagandistic comments may also be moved. This is a Christian website and if you wish to vent against Christian beliefs you have probably come to the wrong place and your comments may be removed. Ongoing debates and repetitiveness will not be tolerated.