Merry Christmas and a blessed New Year. Christ is Good News indeed!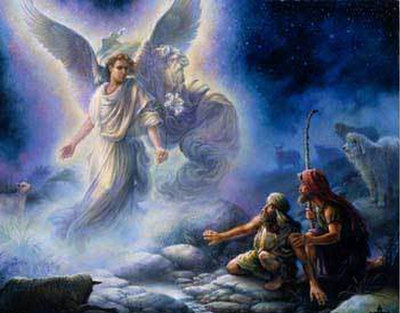 But the angel said to them, "Do not be afraid. I bring you good news that will cause great joy for all the people. (Luke 2:10 NIV)
The shepherds watching their sheep at night were frightened when an angel appeared and the glory of the Lord shone all around them. But as the verse above declares, the angel brought good news about the birth of our Saviour and Lord who brings great joy to all people. It is a beautiful Christmas declaration from heaven — and a reminder to us as a Christian news publication that in our reporting we have a mandate to continue proclaiming the message of the angel: to declare through reporting from a Christian perspective that Jesus Christ is good news in every situation.
May you and your loved ones experience overflowing joy and hope and peace in Jesus this Christmas and into 2016.
Please note our publishing dates
Gateway News is taking a short publishing break over this time. We will be back in the office until January, 11, 2016.
You may send news tips or general emails to news@gatewaynews.co.za for our attention when we get back. Please send advertising inquiries to advertising@gatewaynews.co.za. Please also consider helping us to reach people with news that brings hope in Jesus by becoming a Gateway News Super Subscriber: http://gatewaynews.co.za/become-a-gateway-news-super-subscriber/.
PLEASE SCROLL DOWN TO MAKE/VIEW COMMENTS
ADVERTISEMENTS:
---
COMMENTING GUIDELINES:
You are welcome to make comments that add value to the article above and to engage in thoughtful, constructive discussion with fellow readers. Comments that contain vulgar language will be removed. Hostile, demeaning, disrespectful, propagandistic comments may also be moved. This is a Christian website and if you wish to vent against Christian beliefs you have probably come to the wrong place and your comments may be removed. Ongoing debates and repetitiveness will not be tolerated.