Mobilising the prophets
In embracing 2017 (5777) I felt an overwhelming sense of gratitude toward our Lord for the manner in which He so graciously prepares and equips us to influence, disciple and shift the atmosphere in nations. Over last year and now into this year the Lord has been and is mobilising his prophetic voices both nationally and globally to be effective and strategic.
Have I not commanded you? Be strong and of good courage; do not be afraid, nor be dismayed, for the Lord your God is with you wherever you go. Joshua 1:9
However, I wonder how Joshua must have felt and thought when he heard the reports of the giants that lay ahead. Perhaps a moment of trepidation and fear? That's why the Lord commanded him to be bold and strong and full of courage and do all that He has told him to do.
Have I not commanded you? Be strong and of good courage; do not be afraid, nor be dismayed, for the Lord your God is with you wherever you go. Joshua 1:9
In several of the prophetic words released regarding this year the Lord has impressed the need to have our swords sharpened, which in essence means to be prepared for that which lies ahead. Favour and advance that He is granting in prophetic expression comes with a responsibility that we are to take up.
Come out from hiding
I feel that many strong prophetic people have been hiding away in the caves or under the trees from the attacks from either Jezebel or Saul. Many of you have said you would rather give up your ministry than press through and fight against or overcome an oppressive and abusive spirit. But it is not the time to give up; it is the time to advance. The Lord will open your eyes to the hosts of angelic beings that are with you to aid you, you will strengthen yourself with the word of the Lord, you will remember songs of praise, and suddenly the Lord of Hosts will break through. Your breakthrough is imminent. Do not give up.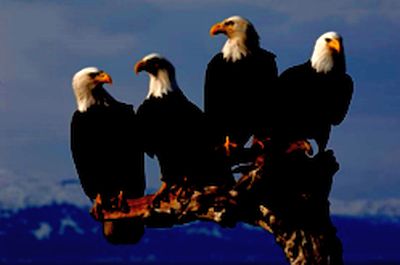 Companies of prophets
In the past prophets preferred being on their own. But the Lord is raising up companies of prophets throughout the world. Our collective voice will be stronger than a single voice. And we will find that the Sauls will come into the company of the collective prophets and be changed. Many churches, business and government leaders will seek out the wisdom of the voice of the collective prophets as they prove themselves to be accurate. Trust and a working together space are being forged in the hearts of the prophets at this time. The sharing of ideas, revelation and testing prophesies is going to become a safe space. The risk factor and trust issues will find their healing space as one looks outward to a hurting world through the eyes of the Lord. The Lord is jealous for this work to be established.
Secrets revealed
In Amos 3:7 we read Surely the Lord God does nothing unless He reveals His secret counsel to His servants the prophets.  These marvellous nation-changing secrets, I do believe, will be safe with the companies of prophets because the Lord will find His prophets to be trustworthy. This, together with the accurate word, will make leaders come for counsel and wisdom that will give life-giving direction.
Surely the Lord God does nothing unless He reveals His secret counsel to His servants the prophets. Amos 3:7
The prime motivation to be part of such a group of prophets is not power nor control, but the love of Christ. To see the love of God made manifest here on earth. To have Heaven come to earth. To hear what the Father wants done and to relay the message in the simplest and clearest possible manner.
And it shall come to pass in the last days, sayeth God, I will pour out of my Spirit upon all flesh: and your sons and your daughters shall prophesy, and your young men shall see visions, and your old men shall dream dreams:
And on my servants and on my handmaidens I will pour out in those days of my Spirit and they shall prophesy Acts 2:17
This is a glorious passage of the church being able to prepare for future needs and be ready for situations that we will face as a whole. Watch and read the news — world news, don't be afraid, we are living in the most exciting times ever. Increase in social media, medical breakthroughs, and computer technology inventions just to name a few. Allow faith to rise — we serve a God of impossibilities and a God of supply.
Almost home
If you are a prophetic person and have a story, if you feel like it's time to come out of hiding, then please listen to Steffany Gretzinger's song Out of Hiding or write to us and tell us your story.
Listen to Out of Hiding below:
God Bless You
Marian
PLEASE SCROLL DOWN TO MAKE/VIEW COMMENTS
ADVERTISEMENTS:
---
COMMENTING GUIDELINES:
You are welcome to make comments that add value to the article above and to engage in thoughtful, constructive discussion with fellow readers. Comments that contain vulgar language will be removed. Hostile, demeaning, disrespectful, propagandistic comments may also be moved. This is a Christian website and if you wish to vent against Christian beliefs you have probably come to the wrong place and your comments may be removed. Ongoing debates and repetitiveness will not be tolerated.