Movie Wise — June 27, 2014

Pieter Pohl, founder and managing director of Innovation Films, sheds some light on the latest movies.
NOW SHOWING IN CINEMAS
HOW TO TRAIN YOUR DRAGON 2
WARNING: Caution advised for younger children due to scary dragons and brief references to pagan Viking gods.
IN CINEMAS: FROM 20 JUNE 2014
MOVIE TRAILER: http://youtu.be/Z9a4PvzlqoQ  
MOVIEGUIDE REVIEW: http://www.movieguide.org/reviews/how-to-train-your-dragon-2.html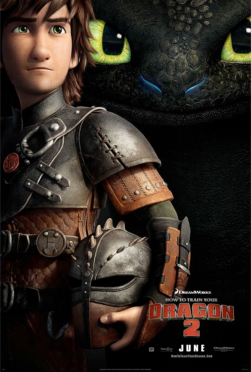 MovieGuide:
The animated family adventure HOW TO TRAIN YOUR DRAGON 2 takes place five years after the first movie's events. The now thriving Viking village of Berk has made peace with the dragons. Everyone has his own personal dragon to ride. Hiccup struggles with the thought of filling his father's shoes as the village's next chief. Hiccup learns his long lost mother is still alive, and a war is threatening to come to his village. This news quickens Hiccup's transition to manhood. Eventually, he learns what it means to be brave and to serve others.
HOW TO TRAIN YOUR DRAGON 2 is extremely entertaining with beautiful animation and a very well written story. There are some very inspiring moments where a father forgives and fights for his family, as well as themes of bravery, courage and sacrifice, showing what it takes to be a real leader. Hiccup's father is shown positively, and the undying affection he exhibits toward his wife is refreshing. Caution is advised for younger children, however, because of the action, some scary dragons and brief references to pagan Viking gods. 
SUNDAY BLOCKBUSTER
(Sun 29 June '14: MNet 20:05 & MNet Movies Premiere 20:30)
THE HANGOVER PART III
WARNING: Foul Language, Heavy Nudity, Moderate Violence and Sex
NOT SUITABLE FOR FAMILY VIEWING
MOVIE TRAILER: http://youtu.be/KLAkxSjs8ZY  
MOVIEGUIDE REVIEW: http://www.movieguide.org/reviews/the-hangover-3.html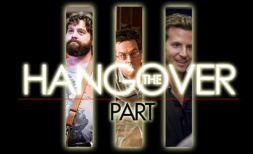 MovieGuide:
THE HANGOVER PART III switches away from the repetitive motif in the first two movies. In PART I and II, a group of hungover men wake up and try to figure out how they got there. Instead, the new movie turns into a four-day road trip. The four friends now have to track down an Asian criminal named Mr Chow and convince him to return $21 million worth of gold bars. Chow stole the gold bars from a rival crime lord named Marshall, who threatens to kill one of the men's friends.
After three opening hilarious scenes, THE HANGOVER PART III goes downhill. There is, however, a cleverly devised robbery scene, which includes a nice twist. Far too much of the movie consists of the male leads driving around and verbally sniping at each other. Although the filmmakers have toned down the amount of raunchy material, they've still included frequent foul language. There's also full male nudity in a comic scene over the end credits. Despite the toned-down content, THE HANGOVER PART III is abhorrent and won't even please its degenerate fan base. 
Innovation Films is a creative film entertainment company comprising multi-faceted service departments including production, distribution, consulting, marketing and publicity.
Web: www.innovationfilms.co.za
Like Us on Facebook: https://www.facebook.com/innovationafri
Secure Online Shopping Made Easy: http://www.innovationfilms.co.za/#!shop/c14xs
PLEASE SCROLL DOWN TO MAKE/VIEW COMMENTS
ADVERTISEMENTS:
---
COMMENTING GUIDELINES:
You are welcome to make comments that add value to the article above and to engage in thoughtful, constructive discussion with fellow readers. Comments that contain vulgar language will be removed. Hostile, demeaning, disrespectful, propagandistic comments may also be moved. This is a Christian website and if you wish to vent against Christian beliefs you have probably come to the wrong place and your comments may be removed. Ongoing debates and repetitiveness will not be tolerated.