Movie Wise…APRIL 17, 2014

A weekly column in which Pieter Pohl, founder and managing director of Innovation Films, sheds some light on the latest movies. Check in each week for reviews and previews of mainstream and Christian movies at the cinema, on TV or on DVD.

NOW SHOWING IN CINEMAS: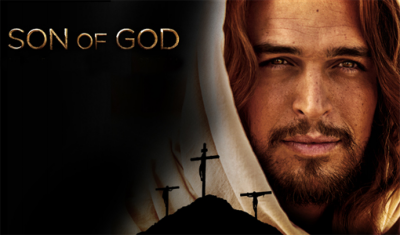 SON OF GOD
WARNING: Moderate Violence
OFFICIAL WEBSITE: http://www.sonofgodmovie.com
IN CINEMAS: FROM 17 APRIL 2014
MOVIEGUIDE REVIEW: http://www.youtube.com/watch?v=HOEa-lhq364&list=PLaCax0dnX198wyJYLHGQGdrU3KxOvYFNH&feature=share&index=2
MovieGuide:
SON OF GOD begins with John narrating God's promise and covenant with His people through Israel's history as the Romans take control of the countryside. After showing the birth of Jesus, 30 years later Jesus approaches Peter to call him to join His mission to change the world. Jesus is confronted Pharisees regarding his teaching and the miracles. Then, as conflict mounts between the Romans and the Jews during Passover, Jesus enters Jerusalem on a donkey. The crowds and tension around Jesus increase as Jesus begins His journey to the Cross.
SON OF GOD is a captivating showcase of God's grace. The acting is excellent, including the powerful ending. The movie is life changing, but the pacing could be tighter. Thus, the movie opens strongly, but the first half is a too episodic. Also, some biblical episodes, including dialogue, seem too truncated. That said, the conflict between Jesus and the Jewish and Roman leadership is strong. Also, the movie has a powerful resurrection sequence. SON OF GOD clearly shows that the death and resurrection of Christ is a glorious reminder of God's love.
SUNDAY BLOCKBUSTER
(Sun 20 April '14: MNet 20:05 & MNet Movies Premiere 20:30)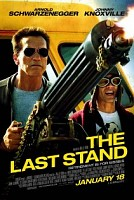 THE LAST STAND
WARNING: Heavy Language & Violence
NOT SUITABLE FOR FAMILY VIEWING
MovieGuide:
THE LAST STAND stars Arnold Schwarzenegger as Sheriff Ray Owens. Ray expects to spend a quiet weekend off duty in the border town he policies. However, a ruthless Mexican drug lord has escaped FBI custody in Vegas and is heading Ray's way. Meanwhile, the Mexican's gang has set up shop in the countryside, waiting for their boss to get there in the fast car he stole. They've built a makeshift bridge over the small river gorge into Mexico. Ray marshals his deputies and a couple local citizens to protect the center of town, the only road to the bridge.
THE LAST STAND is very entertaining. The second half is particularly well shot and directed. However, the movie does have abundant foul language and lots of very strong violence with some blood. The violence also involves many guns. These problems aside, the story's main thrust is fighting and stopping ruthless bad guys. The heroes are the police and the FBI. Thus, THE LAST STAND has a strong moral worldview promoting honor, justice, and good over evil. That said, extreme caution is advised.
MovieGuide Full Review:
http://www.movieguide.org/reviews/the-last-stand.html
Movie Trailer:
http://youtu.be/zX965H0fIRk
CHRISTIAN MOVIE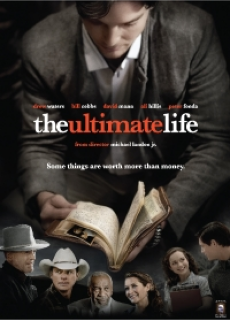 THE ULTIMATE LIFE

Synopsis:
Between the pressure of running a foundation started by his late grandfather, being sued by his greedy extended family, and seeing his beloved Alexia leave on an extended mission trip to Haiti, Jason Stevens' world is unraveling. But when Jason discovers the lifelong journal his grandfather began as a Depression-era lad, Red Stevens' writings transport Jason to a front-row seat on an incredible rags-to-riches ride. With everything he loves hanging in the balance, Jason hopes he can discover THE ULTIMATE LIFE.
DOVE Review:
This movie is an excellent prequel/sequel to "The Ultimate Gift". In this story Red, via a video, reminds his grandson Jason that he knows Jason's life will make a difference in the lives of others. The film then takes us through a flashback and we see the events that shaped young Red's life, how he decided at age fifteen he would one day be a billionaire but how he later discovered what are really the most important treasures in one's life. One of those is an attitude of gratitude.
This movie follows the events of Red's life including a stent in the army and his meeting Hanna, the girl he falls in love with. It also shows his introduction to his lawyer, Hamilton, and how Hamilton helped shape his life from the beginning. This film features the themes of sacrifice and hard work and recognizing family as a treasure. We are pleased to award this movie our Dove Seal for all ages although it is not intended for the very young. This picture is well worth viewing. It is an entertaining movie with a message.
For more info or to purchase the DVD: http://www.brettian.com/titles/ultimate-gift
PLEASE SCROLL DOWN TO MAKE/VIEW COMMENTS
ADVERTISEMENTS:
---
COMMENTING GUIDELINES:
You are welcome to make comments that add value to the article above and to engage in thoughtful, constructive discussion with fellow readers. Comments that contain vulgar language will be removed. Hostile, demeaning, disrespectful, propagandistic comments may also be moved. This is a Christian website and if you wish to vent against Christian beliefs you have probably come to the wrong place and your comments may be removed. Ongoing debates and repetitiveness will not be tolerated.