MOVIEWISE — August 11 2017

Pieter Pohl, founder of Innovation Films and marketing manager of CMD Entertainment Africa, sheds some light on the latest movies.
GALLOWS ROAD — Now available on DVD!
GALLOWS ROAD DVD now available at CUM Books, Musica, takealot.com and other leading retailers.
For more info visit www.cmdafrica.com
FAITH AFFIRMING MOVIES NOW ON DVD!
DOG JACK
Movie trailer & more info: https://www.cmdafrica.com/dog-jack
13PG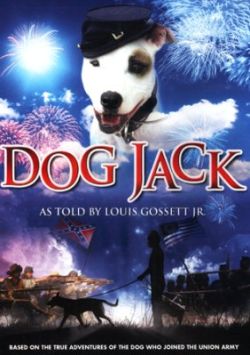 Synopsis:
An adaptation of Florence Biros' classic children's novel, Dog Jack is a Civil War tale about Jed (14), a slave who escapes with loyal dog Jack to join the Union Army. Hounded by runaway-slave trackers, Jed and Jack receive the reluctant help of a troubled minister and finally reach the army of the North. When he enlists, however, Jed finds that he must confront not just the forces of the Confederacy but also the prejudices of his fellow soldiers. Jed's trials continue in a dramatic climax, when the young soldier faces his former master on the battlefield and must grapple with hard, surprising truths about his own past. Dog Jack is inspired by the historical true-life adventures of the beloved canine mascot of the Pennsylvania 102nd, who was so prized by his regiment for his skills in battle that he was twice exchanged for Confederate prisoners of war.
Dove Review:
Here is a realistic and gritty movie which vividly portrays the Civil War, particularly the fight to end slavery. The film begins by stating it is based on true events. Despite several realistic moments of battle, including men being shot, some blood spilled, wounds, and racial attitudes, the movie also portrays forgiveness and God's love in a very powerful way. Louis Gossett Jr voices the narration for the film.
Make no mistake about it. The movie contains war scenes and some violence, but never quite crosses our acceptability level. There is some blood and wounds seen here and there, but they are not gratuitous, nor is the film simply violent. The story focuses on a former slave named Jed, who was raised in a slave owner's home, General Eli Cooper. Eli's son Kirk always got along with Jed and Eli himself always treated Jed better than any other slave. However, Eli also beat Jed's father a lot. When the last beating results in his father's death, Jed decides he's seen enough and joins the army so as to be on the Northern side of the equation. His mother tells him, as she hands him a cross, to not forget the Lord. He learns a lot as a man who protected him when he ran away, Rev Stewart, joins up with him and shares various trials and small victories.
Ultimately Jed learns a secret that rattles him and he eventually meets up with General Cooper, face to face, though on opposite sides. His conversation with Rev Stewart about forgiving General Cooper is his ultimate challenge. The reverend believes that God and Christ can give Jed the power he needs to forgive.
The movie contains a powerful conclusion. It contains a strong theme of forgiveness, and we are pleased to award this film our Dove "Family-Approved" Seal. — www.dove.org
SUNDAY BLOCKBUSTER
(Sunday August 13 2017: MNET 101 20:05)
ROGUE ONE: A STAR WARS STORY
Movie trailer: https://www.youtube.com/watch?v=frdj1zb9sMY
13V
Dove Summary:
The Rebellion makes a risky move to steal the plans for the Death Star, setting up the epic saga to follow.
Dove Review:
Rogue One: A Star Wars Story is a film that will be loved by most Star Wars fans. It is a mixture of old and new and the ending perfectly leads into the first-ever Star Wars film, A New Hope. This prequel tells how the Death Star plans were stolen from the Empire, and it is an intriguing story. In fact, there is an explanation as to why there is a flaw in the thermal exhaust port, something many viewers assumed was simply a fault. It seems it was intentional and the story behind it is fascinating. Without plot spoiling, many characters from A New Hope are seen in the new film and they all look amazingly like the original characters. It is already known that James Earl Jones once again voices the character of Darth Vader and Vader is at his pre-repentant worst, ie, evil personified.
As expected in a Star Wars film, there are several battles and fights; X-wings and TIE fighters go at it in dog fights, not to mention the Imperial Walkers wreaking havoc. People do die, but there is almost no blood in any of it — surprisingly very sparingly seen. Then again, it is a Disney film and this is one that we are recommending for family members ages 12-plus. Parents should consult the content listing as some parents will be fine with their kids a bit under 12 watching the movie, but it is not intended for the very young. Star Wars is back, and this new movie – happily — contains a lot of familiar faces yet within an original story. — www.dove.org
PLEASE SCROLL DOWN TO MAKE/VIEW COMMENTS
ADVERTISEMENTS:
---
COMMENTING GUIDELINES:
You are welcome to make comments that add value to the article above and to engage in thoughtful, constructive discussion with fellow readers. Comments that contain vulgar language will be removed. Hostile, demeaning, disrespectful, propagandistic comments may also be moved. This is a Christian website and if you wish to vent against Christian beliefs you have probably come to the wrong place and your comments may be removed. Ongoing debates and repetitiveness will not be tolerated.