MOVIEWISE – December 16 2016

Pieter Pohl, founder of Innovation Films and marketing manager of CMD Entertainment Africa, sheds some light on the latest movies.
Hillsong: Let Hope Rise DVD now available at CUM Books, Musica, takealot.com and other leading retailers.
For more info visit www.cmdafrica.com
 

SUNDAY BLOCKBUSTER
(Sun December 18 2016: M-Net 20:05)

BURNT
Movie Trailer: www.youtube.com/watch?v=HXaff0PpszM
PG 16L – Not Recommended for Families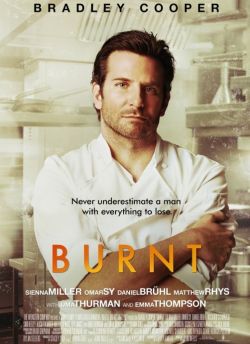 Synopsis:
Burnt is the story of a world-class, two-star Michelin-quality chef who lost everything to wine, women and drugs, and his attempt to come back under the guidance of a rich friend. Burnt is a very affecting, uplifting story of second chances, hard work and true friendship, but it's marred by lots of foul language and a recurring subplot about the fact the protagonist's friend and boss is a homosexual with a romantic attraction to him.
Movieguide Review:
Burnt follows the story of Adam Jones, a fictional chef who appears to be modelled on real-life culinary superstar Anthony Bourdain, who admitted to being a heroin addict before becoming famous. In a heavy-handed exposition in the opening minutes, the audience hears repeatedly Jones was a masterful chef who wound up falling hard due to sexual addiction, alcoholism and heroin use. Now, having been shamed out of his former Parisian stomping grounds, Adam has re-emerged in London. There, he's determined to get backing on a new restaurant of his own from his old friend, Tony.
Burnt suffers from heavy-handed, clunky dialogue in its opening minutes, but after that settles down to be a hugely affecting, uplifting story of second chances, hard work and true friendship. Director John Wells, from TV's ER, offers up his best movie yet. Bradley Cooper as Adam continues his amazing string of Oscar-worthy performances. Burnt has a strong moral, redemptive worldview with overt biblical references. However, there's abundant foul language and some references to addiction and the protagonist's homosexual friend. So, Movieguide advises extreme caution for Burnt. – www.movieguide.org
PLEASE SCROLL DOWN TO MAKE/VIEW COMMENTS
ADVERTISEMENTS:
---
COMMENTING GUIDELINES:
You are welcome to make comments that add value to the article above and to engage in thoughtful, constructive discussion with fellow readers. Comments that contain vulgar language will be removed. Hostile, demeaning, disrespectful, propagandistic comments may also be moved. This is a Christian website and if you wish to vent against Christian beliefs you have probably come to the wrong place and your comments may be removed. Ongoing debates and repetitiveness will not be tolerated.