MOVIEWISE — February 17 2017 (Win a 'Princess Cut' DVD)

Pieter Pohl, founder of Innovation Films and marketing manager of CMD Entertainment Africa, sheds some light on the latest movies.
UPCOMING MOVIE RELEASE
GALLOWS ROAD – IN CINEMA APRIL 7!
 – A tale of a tragic crime, revenge, God's forgiveness and reconciliation. See Ernie Hudson and Kevin Sorbo in this film on the BIG SCREENS in APRIL!
For more info visit www.cmdafrica.com
FAITH AFFIRMING MOVIES NOW AVAILABLE ON DVD
PRINCESS CUT
Movie trailer & more info: https://www.youtube.com/watch?v=JCinYfZKnmI
WIN A PRINCESS CUT DVD
To be in the running please share this story on Facebook, or tweet it and email news@gatewaynews.co.za with the subject PRINCESS CUT — and include your name, postal address, email address and cell number. The winner will be drawn on Wednesday February 22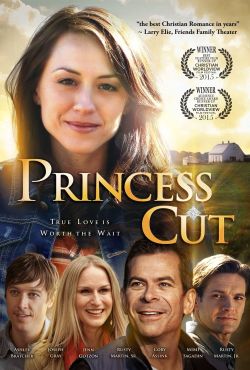 Synopsis:
More than anything in life, Grace Anderson has dreamed of the day when the perfect guy will slip a Princess Cut diamond ring on her finger and swear to love her forever. But when dreams of the perfect romance come crashing down, she embarks on a journey, aided by her father, to try and discover the power of true love in their rural Carolina town.Dove Review:
Princess Cut is an old-fashioned romance for today's audience. Ashley Bratcher gives a solid performance as Grace Anderson, a young woman who is missing some romance in her life. When she does meet a man named Jared, he seems like he's only interested in intimacy and not so much in her or her parents. She eventually realises that she needs to wait on God to bring love to her. Before she knows it, a young man has entered her life who asks her parents' blessing on developing their relationship. However, a potential problem develops when her new companion's ex shows up, and his ex still has feelings for him.
Princess Cut is an old-fashioned movie that puts the emphasis on getting to know the other person in a relationship and seeing him or her as a potential future husband or wife. With a successful TV series like When Calls the Heart, more innocent and old fashioned romance seem to be what a lot of people are looking for, and this film will be right up their alley. We are pleased to award it our Faith Friendly 12+ Seal. Princess Cut is, in many ways, a cut above the rest. – www.dove.org
SUNDAY BLOCKBUSTER
(Sunday February 19 2017: MNET 101 20:05)
THE LAST WITCH HUNTER
Movie Trailer: https://www.youtube.com/watch?v=xsuG2JUgs_8
16V – NOT RECOMMENDED FOR FAMILIES
Synopsis:
The last witch hunter is all that stands between humanity and the combined forces of the most horrifying witches in history.
Review:
The Last Witch Hunter is full of action and big names. The likes of Vin Diesel, Michael Caine, and Elijah Wood star in the film. However, it is also filled with violence and frightening images.
Vin Diesel plays a powerful warrior named Kaulder. The story takes place in the 13th century. The Witch Queen (Julie Engelbrecht) has placed a curse of the Black Plague on the land. Kaulder and his men fight to eradicate the evil witch and her goons. However, she places a curse of immortality on Kaulder. The movie then jumps to the present, and we learn that even in contemporary times, Kaulder is still fighting against witches in service of the Catholic Church.
When a character named Dolan 36th (Michael Caine), a protector of Kaulder's, dies after handing the reigns over to the young priest Dolan 37th (Elijah Wood), Kaulder realises his battle against the witches may not yet be finished. Despite the theme of good versus evil and a plot twist, the film's scary images and violence prevent us from awarding the movie our Dove "Family-Approved" Seal. – www.dove.org
PLEASE SCROLL DOWN TO MAKE/VIEW COMMENTS
ADVERTISEMENTS:
---
COMMENTING GUIDELINES:
You are welcome to make comments that add value to the article above and to engage in thoughtful, constructive discussion with fellow readers. Comments that contain vulgar language will be removed. Hostile, demeaning, disrespectful, propagandistic comments may also be moved. This is a Christian website and if you wish to vent against Christian beliefs you have probably come to the wrong place and your comments may be removed. Ongoing debates and repetitiveness will not be tolerated.