MOVIEWISE — June 9 2017

Pieter Pohl, founder of Innovation Films and marketing manager of CMD Entertainment Africa, sheds some light on the latest movies.
UPCOMING MOVIE RELEASE
THE CASE FOR CHRIST — IN CINEMAS ON JUNE 15!
THE CASE FOR CHRIST — a movie that shows the life of Lee Strobel and how he did everything in his power to prove that there is no God. Within his quest to prove God don't exist, he experienced the love of God and found Jesus to be real and that changed his life for the good.
For more info visit www.cmdafrica.com
FAITH AFFIRMING MOVIES NOW ON DVD!
THE SECRET HANDSHAKE
Movie trailer & more info: www.youtube.com/watch?v=rzYoDUB–Pk
PG
Synopsis:
Rollicking family comedy about men and boys learning together what it takes to be a man. Kevin Sorbo and Amy Grant lead an ensemble cast on a journey from Suburbia to the Deep Dark Woods and back with adventure, laughter and maybe even a tear or two.
Dove Review:
Roy (Kevin Sorbo) lives an ordinary suburban life with his wife and three daughters. But he finds things a little mundane and wants a change. When a boy named Brody tries to turn Roy's oldest daughter's life upside down, he finds that he has to help this boy become a man.
Roy and his two friends of 20 years are going to take Brody on a camping trip to show this youngster the importance of becoming a man. But along the way the three men learn something about themselves and find that there are a few things this young boy can teach them.
In all of our lives there comes a time when we see that we have to make changes, and this comical, but at times serious, story brings a few insights to everyone, not just guys. It is a charming, entertaining, wholesome movie that will delight the entire family. We are proud to award this film with the Dove "Family-Approved" Seal for all ages. — www.dove.org
SUNDAY BLOCKBUSTER
(Sunday June 11 2017: MNET 101 20:05)
JASON BOURNE
Movie trailer: www.youtube.com/watch?v=F4gJsKZvqE4
16V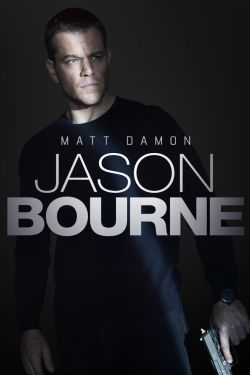 Synopsis:
Expert assassin Jason Bourne has been thrilling audiences across the world since he first leapt from the pages of Robert Ludlum's bestselling novels to the big screen in the 2002 hit The Bourne Identity. Jason Bourne, now remembering who he truly is, tries to uncover hidden truths about his past.
Dove Review:
Jason Bourne is fast-paced and action-packed. For lovers of the series, this instalment features everything that made the Bourne films popular. It includes car chases, crashes, fights, assassins, political intrigue, computer hacking, a secret on a flash drive, and a few surprises along the way. Unfortunately, I found the jerky camera movements and the 'personal camera' that follows characters to be a bit annoying. In one scene that takes place in an apartment, between Bourne (Matt Damon) and another man, the camera literally shakes for no apparent reason. On a positive note, the locales of the film include the Greek-Albanian border, London, Germany, Rome, Iceland and Vegas.
The plot is intriguing, with a dirty CIA agent named Dewey (Tommy Lee Jones) trying to take out Bourne before he learns a few secrets that Dewey would rather him not find out. A new agent, Heather Lee (Alicia Vikander), catches on to the fact that Dewey is far from clean. She secretly begins to help Bourne — and he will need it. A cold-hearted assassin named Asset (Vincent Cassel) is set to take him out. When Bourne learns a secret involving Asset and Bourne's deceased father, he is determined to get Asset instead.
The acting is terrific, especially that of Damon, Jones, Cassel and Vikander. Unfortunately, due to excessive violence, which features a few very bloody scenes, and strong language, we are prevented from awarding the film our Dove "Family-Approved" Seal. — www.dove.org
PLEASE SCROLL DOWN TO MAKE/VIEW COMMENTS
ADVERTISEMENTS:
---
COMMENTING GUIDELINES:
You are welcome to make comments that add value to the article above and to engage in thoughtful, constructive discussion with fellow readers. Comments that contain vulgar language will be removed. Hostile, demeaning, disrespectful, propagandistic comments may also be moved. This is a Christian website and if you wish to vent against Christian beliefs you have probably come to the wrong place and your comments may be removed. Ongoing debates and repetitiveness will not be tolerated.