New threat to homeschooling: call to action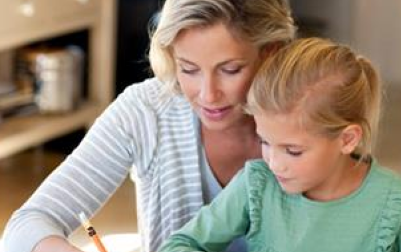 Homeschooling action groups in the Western Cape fear that the Government intends to introduce draconian anti-homeschooling legislation in draft national policy on home education that is due to be published in August.
Cape Home Educators and the Pestalozzi Trust are concerned that the national policy will override gains that homeschooling parents in the WC won in February when they pressured the WC Department of Education to withdraw its newly released draft policy on home education. They urge homeschooling parents throughout South Africa to resist the new threat to home education through prayer, publicity and pressure.
The draft policy that the Democratic Alliance-led WC Administration issued in February denied parents their constitutional right to choose the form of education that they consider to be in the best interests of their children, say the groups. The policy also insisted that the state's values be taught to home educated children – an infringement of the right of parents to raise their children according to their own religious and moral values, a right which all parents of school-going children should enjoy. It also gave the head of the Department of Education the power to approve curricula, require regular assessments, monitor children's progress and have the right to withdraw the registration for homeschooling should s/he wish. It required that parents justify their reason for choosing home education, apply for permission to home educate before September 30 of the previous year, keep attendance records, keep records of regular assessments and a portfolio of the children's work, etc.
Withdrawn
With the national elections approaching, home educators sent emails to their local DA councillors countrywide. The email campaign caused a stir and by February 14, just three days after the draft policy was issued, an announcement from the WC Department of Education stated that the draft policy "has no formal status" and "has been withdrawn with immediate effect" with apologies.
Subsequently, the WC Minister of Education, Donald Grant told a homeschooling parent that they would wait for the national draft policy due in August 2014 before drafting a new provincial one, reports Shirley Erwee, a homeschooling expert and author. Reading between the lines, the WC homeschooling action groups anticipate that a national policy similar to the anti-homeschooling policy proposed by the DA for the Western Cape in February could soon be foisted on homeschoolers countrywide.
The groups call on homeschooling parents throughout SA to send letters of protest to the editors of their favourite newspapers and magazines and to trusted radio presenters. They also invite Cape Town-based homeschooling parents to join a proposed Parliamentary Action Group to monitor new developments and to keep Christian Members of Parliament abreast of the issues. More information about the proposed group is available from Leendert van Oostrum of the Pestalozzi Trust on 012-3301337 or defensor@pestalozzi.org.
Homeschoolers are required by the SA Schools Act to register with the Department of Education but in the Western Cape no laws have been promulgated to enforce this. The majority of home educators in SA choose not to register because registering could force them to comply with unlawful requirements that are not in the best interests of their children. Each homeschooling family needs to know their rights, so that they are not harassed by officials, says the the Pestalozzi Trust.
PLEASE SCROLL DOWN TO MAKE/VIEW COMMENTS
ADVERTISEMENTS:
---
COMMENTING GUIDELINES:
You are welcome to make comments that add value to the article above and to engage in thoughtful, constructive discussion with fellow readers. Comments that contain vulgar language will be removed. Hostile, demeaning, disrespectful, propagandistic comments may also be moved. This is a Christian website and if you wish to vent against Christian beliefs you have probably come to the wrong place and your comments may be removed. Ongoing debates and repetitiveness will not be tolerated.