New Zealand Christians to ask parliament to put Jesus back into prayer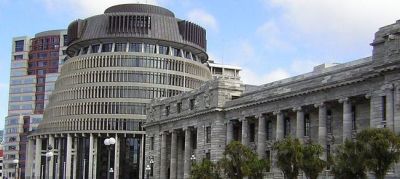 Originally published in Premier Christian News
New Zealand Christians plan to rally their parliament to call for Jesus' name to be reinstated in the parliamentary opening prayer, after it was omitted last month.
They've started campaigning online and, on January 30, they will gather, urging the speaker of the house, Trevor Mallard, to change the 'Te Reo karakia', or prayer, back to how it was before.
The pastor of Celebration Church in Wellington, Pastor Ross Smith is encouraging Christians to speak out.
The movement, called Jesus for NZ released a statement, in which Pastor Ross Smith said: "We feel that the Church does not have a voice in this change and we are here to change that."
"Numbers speak to parliament and this rally may be the only way to keep Jesus in the prayer; that is why we are calling for all Christians to be a part of this movement."
Rally organisers met with the speaker late last year, when he advised he would consider the matter over the holidays.
Mentions of the Queen have also been removed.
Many have got behind the movement on Facebook, with support from New Zealand radio stations and plans to release social media videos.
PLEASE SCROLL DOWN TO MAKE/VIEW COMMENTS
ADVERTISEMENTS:
---
COMMENTING GUIDELINES:
You are welcome to make comments that add value to the article above and to engage in thoughtful, constructive discussion with fellow readers. Comments that contain vulgar language will be removed. Hostile, demeaning, disrespectful, propagandistic comments may also be moved. This is a Christian website and if you wish to vent against Christian beliefs you have probably come to the wrong place and your comments may be removed. Ongoing debates and repetitiveness will not be tolerated.