Parliament says 'no' to degrading porn as bill goes to president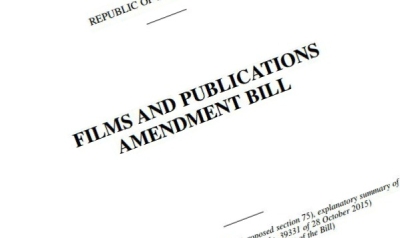 The National Assembly (NA) on Tuesday went against amendments proposed by the Department of Communications (DoC) in the Films and Publications Amendment Bill, by voting to retain prohibitions against the distribution of dehumanising and degrading pornography.
Welcoming the NA's decision, Cause for Justice (CFJ) Executive Director and Legal Counsel, Ryan Smit said: "It serves as confirmation that constitutional freedoms – in this case 'freedom of expression' – may not be used to violate people's inherent worth or human dignity."
The bill will now go to the president, who must decide whether to assent to and sign it or send it back to the NA for reconsideration based on reservations about its constitutionality.
Despite Tuesday's positive developments, the bill, which was introduced in 2015, still suffers from several constitutional deficiencies as well as glaring oversights, gaps and textual incongruencies, which will all result in unintended consequences and/or make it unimplementable in practice, says CFJ in a press release.
CFJ will now engage the president about its reservations about the constitutionality of the Bill.
PLEASE SCROLL DOWN TO MAKE/VIEW COMMENTS
ADVERTISEMENTS:
---
COMMENTING GUIDELINES:
You are welcome to make comments that add value to the article above and to engage in thoughtful, constructive discussion with fellow readers. Comments that contain vulgar language will be removed. Hostile, demeaning, disrespectful, propagandistic comments may also be moved. This is a Christian website and if you wish to vent against Christian beliefs you have probably come to the wrong place and your comments may be removed. Ongoing debates and repetitiveness will not be tolerated.