Prayer meeting for 'economic release' called in Cape Town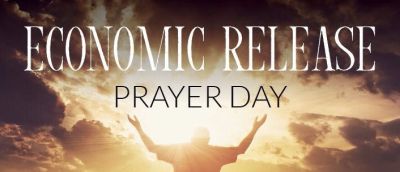 Vuyokazi Matu, host of a new GOD TV show, Dream Again Africa is hosting a prayer day in Cape Town on Monday April 30 to call on God for revelation, restoration and economic release for the people of South Africa, entrepreneurs and business.
"Let us beseech God together for all in our land to be lifted up, that we would turn back to Kingdom principles and be released into a new era blessed by God," she says in an invitation to the event at Hugo Lambrechts Music Centre in Picton Street, Parow.
People interested in attending the prayer day are requested to register on Facebook.
PLEASE SCROLL DOWN TO MAKE/VIEW COMMENTS
ADVERTISEMENTS:
---
COMMENTING GUIDELINES:
You are welcome to make comments that add value to the article above and to engage in thoughtful, constructive discussion with fellow readers. Comments that contain vulgar language will be removed. Hostile, demeaning, disrespectful, propagandistic comments may also be moved. This is a Christian website and if you wish to vent against Christian beliefs you have probably come to the wrong place and your comments may be removed. Ongoing debates and repetitiveness will not be tolerated.