Pure — making a loud noise for sexual purity
The Pure Campaign — a Durban church's creative response to the destructive sexual culture of today — enters its seventh year this month with Pure 2012 at His Church in Pinetown from September 28 to September 30.
There is no charge to attend the public event which the organisers say promises to be a night and day full of relevant fun, media and music featuring the popular band, The Arrows and other participants from around the city.
"We face some of the greatest crises of our time as the sexual culture of our day is causing a massive problem with the youth of KZN," they say.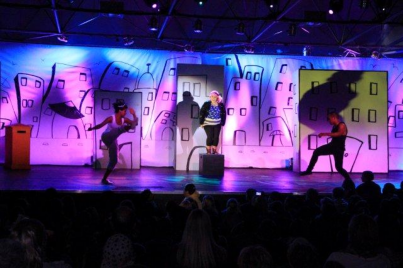 "Not only do we have the highest child-rape rape statistics in South Africa, but the headlines are reporting more and more controversial stories about our youth and their increasing involvement in sex, drugs and crime."
The Pure Campaign aims to make a practical difference by educating  youth and their educators on how to stop the sexual culture from spinning out of control.
Those attending the event will include a number of schools, university students, youth groups, churches and parents in the Highway area.
 
"So often the voice of purity has been diluted with compromise and we would like to let KZN and the nation know that there is a BETTER way than how we live now. The blueprint that has been set by previous generations has to be changed and absolute morals replace our diluted sense of justice," says the organisers.
"We seek to bring moral regeneration into the city and are determined to bring hope to those who have lost theirs through abuse, rape, premarital sexual experiences and severe emotional damage. If we do not work together to change our horrifying headlines, the next generation will be in serious trouble."
Campaign leader, Pastor Crystal Head, says that over the years youth and young adults and parents have responded well to the call to absolute sexual purity.
"Many changed their lifestyles and are now embracing not only abstinence but a different outlook to their sexuality," she says.
More information about Pure is available from 031 701 6211 or info@purecampaign.co.za and on the website: www.purecampaign.co.za
PLEASE SCROLL DOWN TO MAKE/VIEW COMMENTS
ADVERTISEMENTS:
---
COMMENTING GUIDELINES:
You are welcome to make comments that add value to the article above and to engage in thoughtful, constructive discussion with fellow readers. Comments that contain vulgar language will be removed. Hostile, demeaning, disrespectful, propagandistic comments may also be moved. This is a Christian website and if you wish to vent against Christian beliefs you have probably come to the wrong place and your comments may be removed. Ongoing debates and repetitiveness will not be tolerated.