Sean Feucht and friends in Cape Town, PE and Joburg in May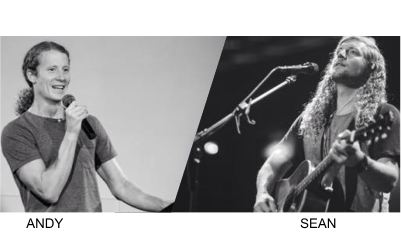 Sean Feucht, founder of the Burn 24/7 movement which is blazing in more than 100 cities around the world and Andy Byrd leader of Fire and Fragrance School, Kona, Hawaii, will be leading worship events in Cape Town, Port Elizabeth and Johannesburg in early May.
They will be at Bay Community Church, Muizenburg, for a weekend of Fresh Wind, Fresh Fire from Friday, May 1 to Sunday, May, 3 with worship events from 5pm on Friday and Saturday, as well as a morning session from 9.30am on Saturday when creative arts will be explored and expressed and impartation received, and at the Sunday services at 9:30am and 6.30pm. Contact Sheldon Kidwell at sheldonk@theburn247.com for more information
Sean, Andy and Mark will head up a citywide "Victorious One" worship event at Harvest Christian Church, PE, from 6:30 for 7pm on Thursday, May 7. More information is available from Pete Gooch at peterg@theburn247.com  and Gareth Hogg at garethhogg@harvest.co.za. Feucht's new, Victorious One CD recorded with Bethel Music and due for release on April 28 will be on sale during his SA tour.
Sean and Andy will lead a 24-hours Burn at Oasis – House of the Father at 166 3rd Ave, Bredell, Kempton Park, Johannesburg from 7pm on Friday, May 8, to Saturday, May 9. Sean will also lead worship and speak at Sunday services at Breakthru Life Church, at 21 Theunis Street, Weltevreden Park, Johannesburg at 8am and 10.30am on May 10.
PLEASE SCROLL DOWN TO MAKE/VIEW COMMENTS
ADVERTISEMENTS:
---
COMMENTING GUIDELINES:
You are welcome to make comments that add value to the article above and to engage in thoughtful, constructive discussion with fellow readers. Comments that contain vulgar language will be removed. Hostile, demeaning, disrespectful, propagandistic comments may also be moved. This is a Christian website and if you wish to vent against Christian beliefs you have probably come to the wrong place and your comments may be removed. Ongoing debates and repetitiveness will not be tolerated.