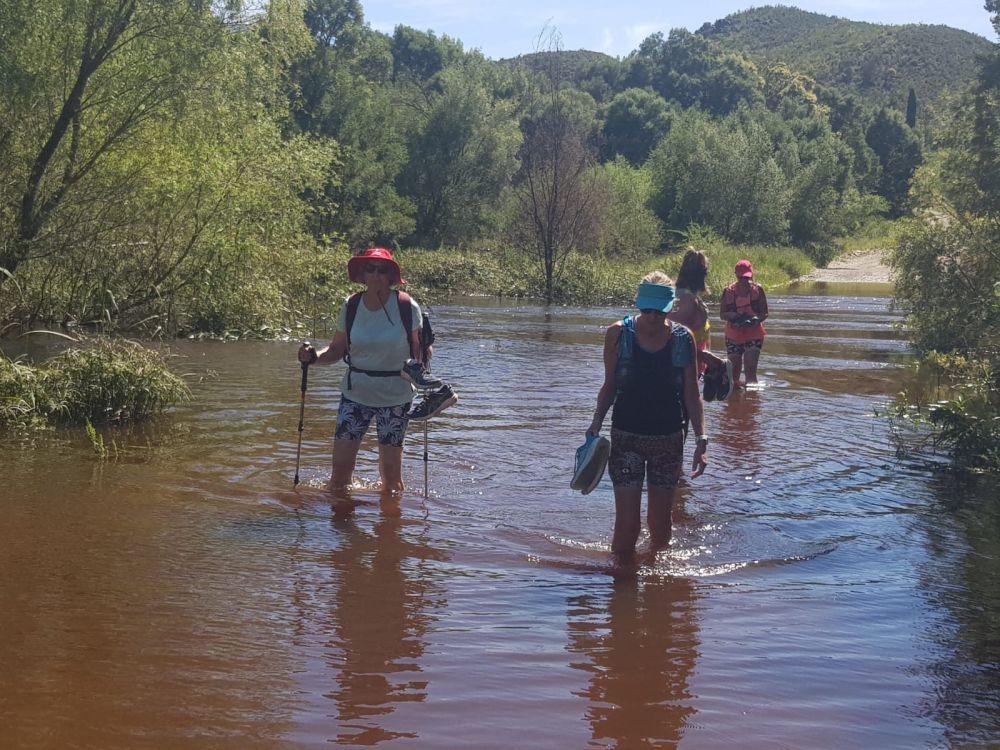 Special report by Val Coetzee on her experience of walking on the Garden Route stretch of the Pilgrimage of Hope from October 18 to 24
I was recently privileged to spend seven days walking half of the Garden Route Pilgrimage of Hope route during which we covered 152km from Uniondale to Nature's Rest. Our group walked in the picturesque area between the Outeniqua and Swartberg Mountains, across the Langkloof and Klein Karroo and through two old passes built by Thomas Bain — The Forgotten Pass and Prince Alfred Pass.
I am 70-years-old and reasonably fit. I was extremely excited to get into the rhythm of a pilgrimage but I was a little concerned about the distance of the walk because I had never walked so far in my life. However, after being stiff in my legs and hips for the first three days, I got into my stride and managed the distances well.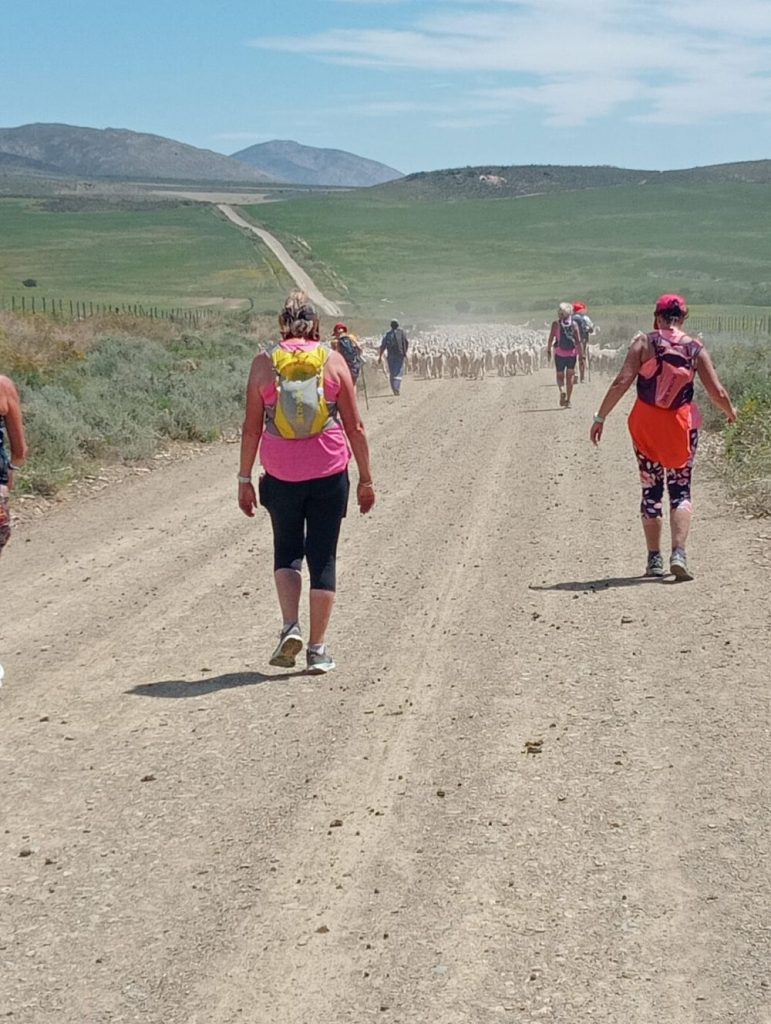 Pilgrimages date back from ancient times and are a unique spiritual discipline. People undertake pilgrimages for different reasons but the solitude on the road, as well as all the people met along the way. soon lead to a spiritual dimension and a unique opportunity to move from a physical journey to a journey inwards that is not possible in "normal" life. With this in mind. I set off with great expectation, carrying several specific prayer intentions with me as well as a mind open to where the Spirit might lead me as I got into the rhythm of the road in places of unique beauty.
So what happened for me that made this such an exceptional experience that I would recommend that everyone tries to undertake at least once in their lifetime?
I will not give the details (much detail) of the actual walk but rather share with you what the experience meant to me and what I have taken away from it.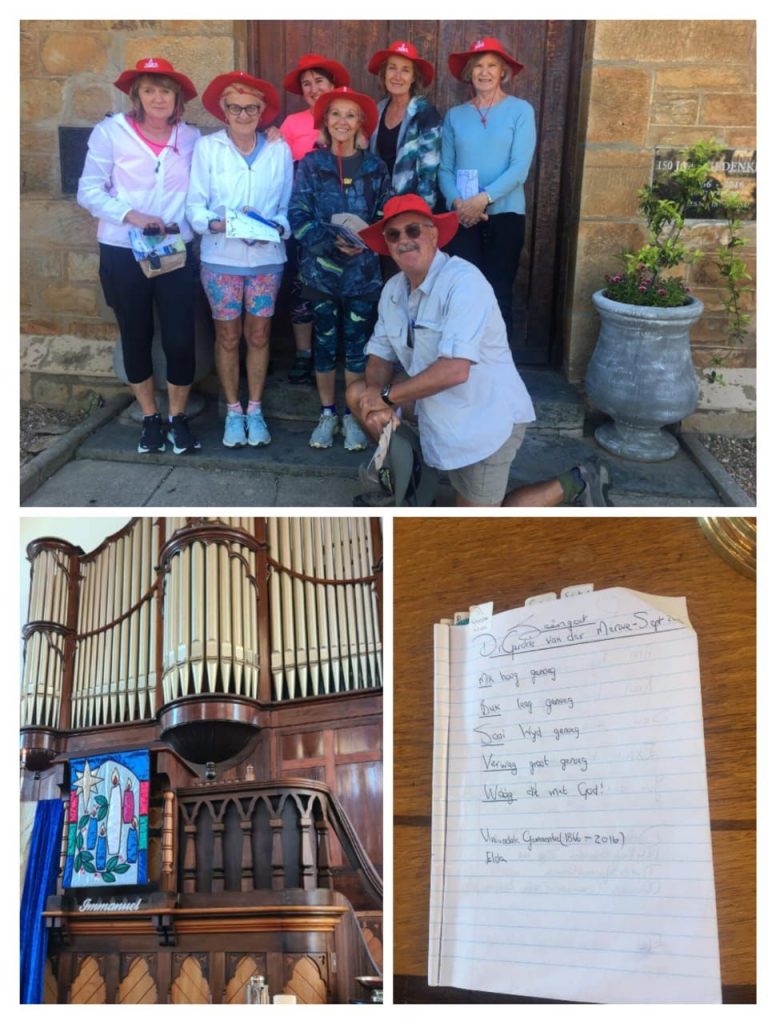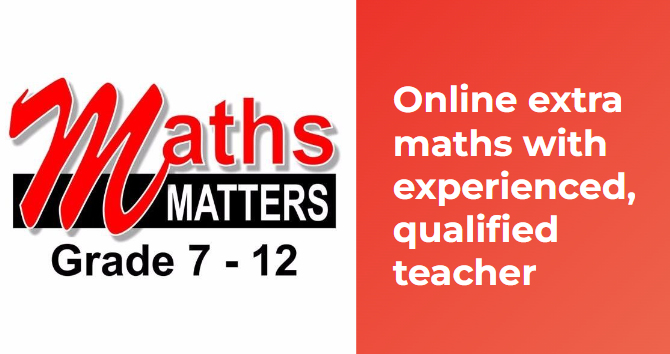 For me it started with a real sense of being sent forth on a journey by the incredible team from the Dutch Reformed church in Uniondale, who, after a briefing and special ceremony in the church, open the doors and send you off to the pealing of the church bells. I was totally unprepared for the emotion and sense of expectation of great things to come that stirred within me, reinforced by the warmth of the town folks who come out to greet the pilgrims, having been alerted to their presence by the bells. And so began the journey which turned out, on reflection, to be about several important things for me:
1. The beauty – The pilgrimage passes through a most beautiful area and it is impossible not to feel your heart soaring in praise of our God who created it all. You get to experience majestic mountains, trees, rivers, expansive skies, tumbling waterfalls, orchards and flocks, birdsong and together all this made me sing praises to God for the experience.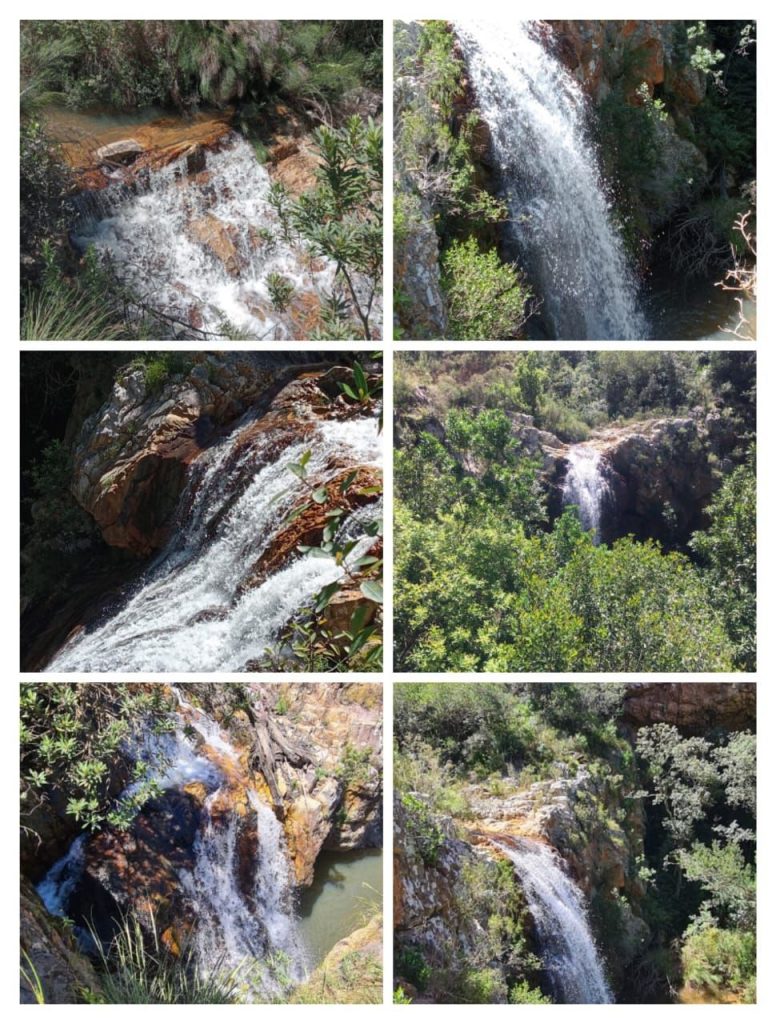 2. The road – I mostly walked alone towards the back of our group and this gave me an opportunity to be utterly present where I was walking the road. I had the head space to "see" the sky, so expansive above my head and the cloud formations, which I normally never even notice. And to take in the views, and see the road winding on and on, knowing that all I had to do all day, was just walk. It was so soothing. 
3. The people – Hosts and people on the way. You are hosted by Christians from the Dutch Reformed Church in the district. It was always a surprise as to who you were going to meet at your hermitage and we were always received so warmly. Our hosts shared stories of their lives and the history of the district and each morning prayed with us or played a hymn for us to send us on our way. We shared in the joy and sorrows of their stories and experienced moments of side-splitting laughter. At some places we were hosted in fancy guest houses, in others in ordinary working farm houses, or in an old renovated church or school house. But the warmth of the welcome was always the same.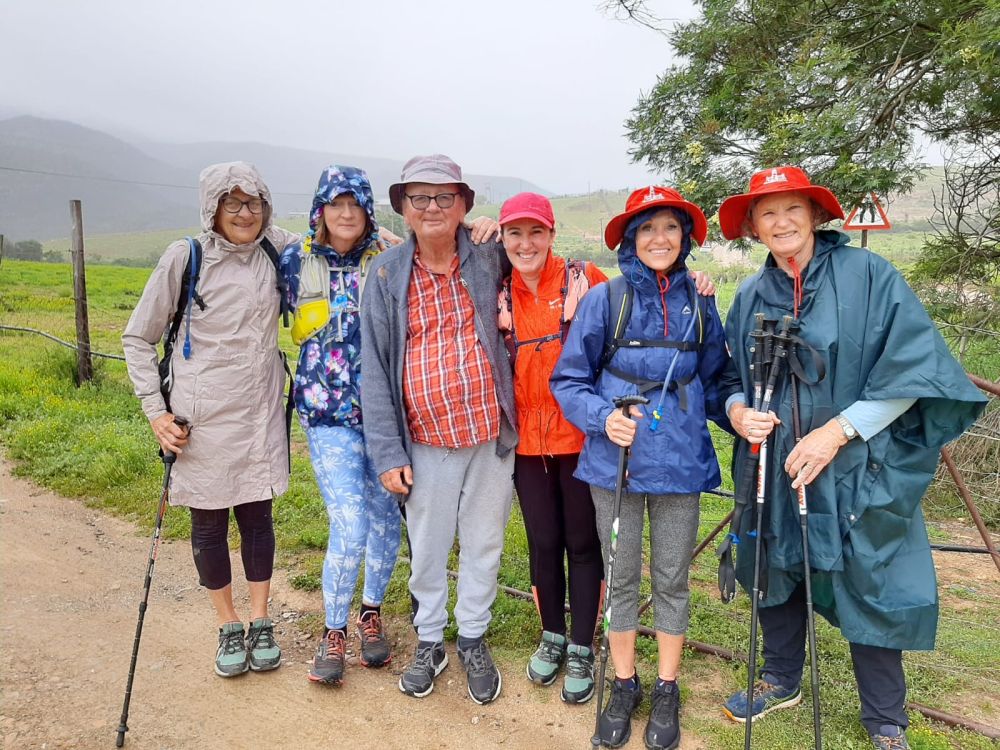 4. The prayer – For me this was not a hike; it was definitely a pilgrimage to journey inwards and seek God and intercede for prayer intentions I carried with me for family and friends in need. Every day a perfect spot for prayer and reflection would turn up and it just seemed so easy to concentrate and pray and feel God's presence. One day, as we turned into a road going to the west there was a big tree with a Scripture on a placard attached to it: John 6:68 — "Lord to whom shall we go? You have the words of eternal life." Amen to the beautiful meditation that sparked and to the hymn called forth from my memory with that verse in it that then travelled the road, singing in my heart. Standing in the yards of the old churches that we visited on the way was another inspirational place for me, as they evoked a feeling of the years of faith, prayer and worship that had happened there, and connection and a sense of peace flowed easily. One day, at the summit of a long, slow hill near the Swartberg mountains we came across a sign "Pilgrims picnic spot". We decided to pause and walked off the road to the spot. As we each found a log or rock to sit on we all fell into utter silence as we took in the spectacular view. Not a word was spoken as our hearts united in awe. There were many more such places that made prayer easy.
5. The growing sense of gratitude — The further I walked and the more people I met, the more grateful I felt. I think my first gratitude was for the health and strength to still be able to undertake the pilgrimage at my age. And then, I also felt such a gratitude for the fellowship with my fellow pilgrims and for people we met on the way. We were helped by complete strangers. like the foreign nationals who offered us shelter to make tea at the 20km mark of a 26km day of walking in rain, or Miesie who radiated love as she hosted us for brunch at her humble cottage, telling of God's revelation in her life and her lifelong wish to have an indoor toilet that was finally fulfilled in her old age. It was so humbling to hear this when it is something I take completely for granted. At one of the farms we met a farmer who was paralysed by a stroke and lives in a hospital bed in his lounge. There were moments of joyful exchange between us and him, where our cheerful presence gave something to him. But his witness and that of his family gave so much to us as well. Everywhere we walked dams were full and rivers were flowing, and the sense of gratitude was tangible for the blessing of rain after the drought.  My sense of joy grew each day as I walked and my heart was full of song and an irrepressible bubbling joy that even the rain and sliding in mud could not extinguish, a pure gift in my opinion. And again I could relate so many incidents that happened over the seven days.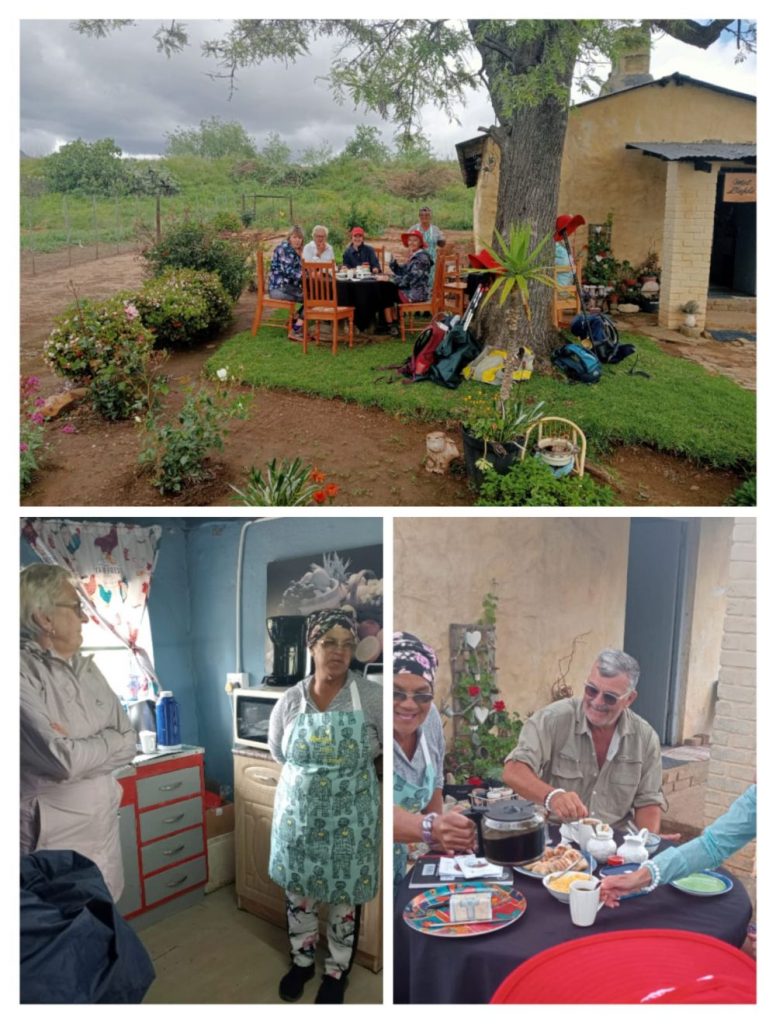 6. The end — The seventh day of the pilgrimage was an 8km walk west through beautiful farmland and then north out of the Langkloof and back up into the Klein Karroo. That day the walk ended at the foot of a huge cross on a hill in the middle of nowhere! We could see for miles around. On the cross is a verse from Psalm 125, a great reminder to pilgrims to be faithful to the blessings and revelations of their pilgrim journey:  "Those who trust the in the Lord are like Mount Zion: it cannot be shaken; it stands fast for ever, As the mountains surround Jerusalem's, so the Lord surrounds his people both now and evermore." And the high hilltop setting of the cross facing the distant mountains was, again, just one of those places where prayer came easily and we were able to symbolically lay down all our burdens at Jesus's feet and into His care and pray together to walk away being His face to all we meet in our beautiful country. Our walk to the final spot where our shuttle was to meet us was again one of those utterly silent moments!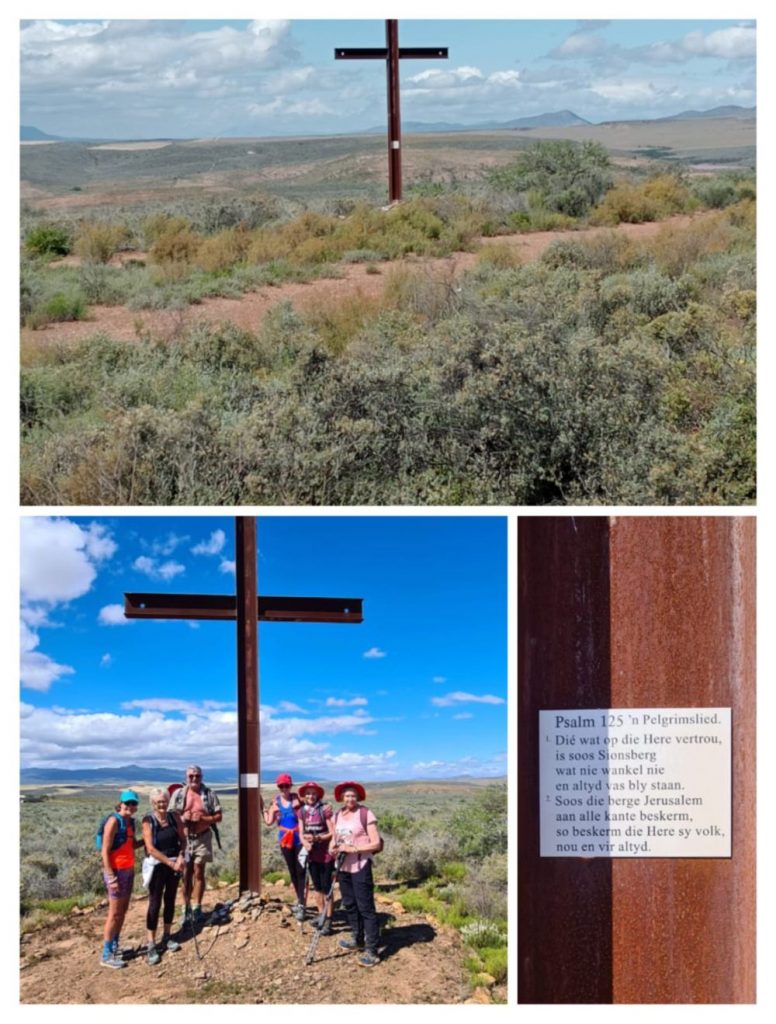 For more information on the Pilgrimage of Hope visit: https://pelgrimstogvanhoop.com
Subscribe to our weekly newsletter
Help us publish news that brings hope in Jesus: Donate / Become a Super Subscriber
VISIT OUR YOUTUBE CHANNEL: https://www.youtube.com/gatewaynews100
COMMENTING GUIDELINES
You are welcome to engage with our articles by making comments [in the Comments area below] that add value to a topic or to engage in thoughtful, constructive discussion with fellow readers. Comments that contain vulgar language will be removed. Hostile, demeaning, disrespectful, propagandistic comments may also be moved. This is a Christian website and if you wish to vent against Christian beliefs you have probably come to the wrong place and your comments may be removed. Ongoing debates and repetitiveness will not be tolerated. You will also disqualify yourself from commenting if you engage in trolling.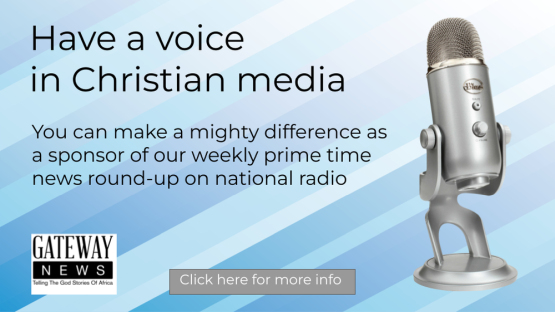 Click on banner for more info