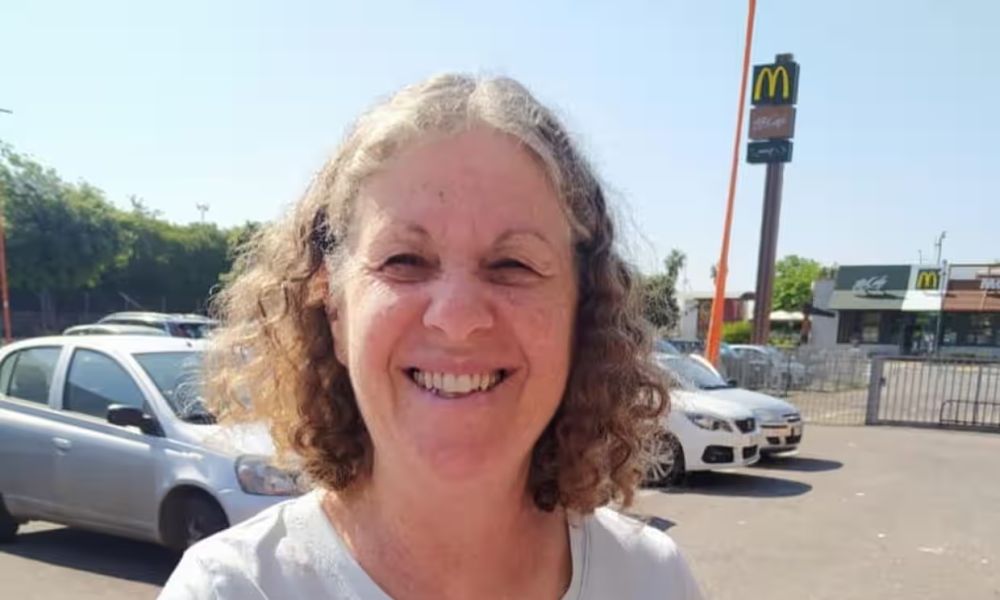 The Department of International Relations and Cooperation (Dirco) has not yet responded to a call made on it last Thursday to help secure the release of two South African women kidnapped by Hamas, says South African Friends of Israel (SAFI) national spokesperson Bafana Modise.
"We still haven't received any response from the minister. It's very appalling that she's choosing her alliance to Hamas over her own citizens as Minister of Foreign affairs," said Modise in response to an inquiry from Gateway News.
"We are still demanding the release of our people in Gaza. Hopefully, this will somehow show that our government doesn't speak for South Africans because they are literally ignoring their very own citizens," he said.
Last Thursday SAFI said in a press release it had learned that two elderly SA women were among an estimated 240 people held hostage by Hamas terrorists in Gaza — and urged Minister of International Relations Naledi Pandor to use her apparent "direct line" to Hamas to pursue the release of the two women, aged 62 and 79 who were kidnapped in separate kibbutzim on October 7.
Today Gateway News learned that one of the women is Adrienne (known as Aviva) Siegel, 62, a kindergarten teacher who was taken hostage with her husband, Keith, 64, from Kibbutz Kfar Aza when Hamas terrorists attacked their community, killing and abducting Israelis and burning kibbutz homes.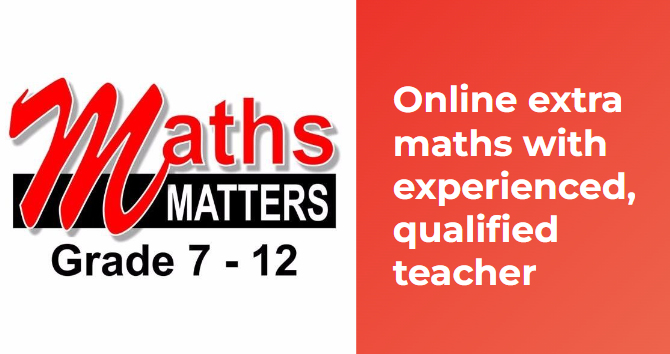 The Times of Israel reported last week that Keith is a US citizen and Aviva was born in South Africa and immigrated to Israel at age 8.
The two are close to their four children and five grandchildren, and were spending a quiet weekend at home in Kfar Aza, according to family reports.
The 79-year-old SA woman whose name has not been released at the request of her family, was taken during the attack on nearby Kibbutz Nirim, where Hamas terrorists fired indiscriminately at residents while setting homes alight.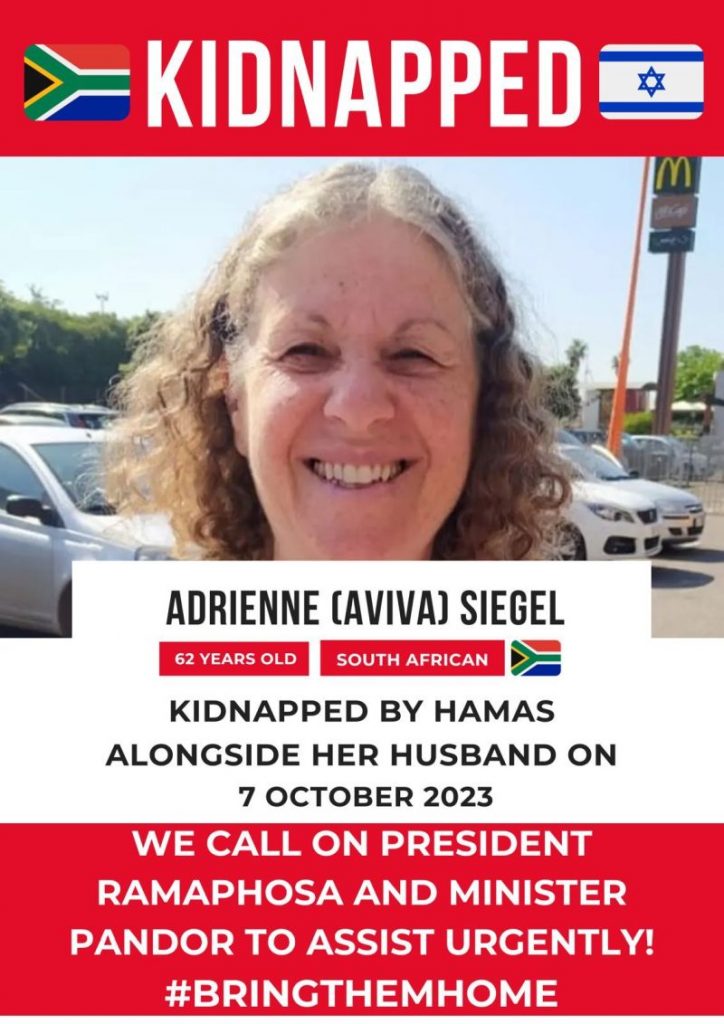 The South African Zionist Federation media department today released for distribution a photo of Aviva Siegel [see above] with a caption calling on President Cyril Ramaphosa and Pandor to "assist urgently".
Subscribe to our weekly newsletter
Help us publish news that brings hope in Jesus: Donate / Become a Super Subscriber
VISIT OUR YOUTUBE CHANNEL: https://www.youtube.com/gatewaynews100
COMMENTING GUIDELINES
You are welcome to engage with our articles by making comments [in the Comments area below] that add value to a topic or to engage in thoughtful, constructive discussion with fellow readers. Comments that contain vulgar language will be removed. Hostile, demeaning, disrespectful, propagandistic comments may also be moved. This is a Christian website and if you wish to vent against Christian beliefs you have probably come to the wrong place and your comments may be removed. Ongoing debates and repetitiveness will not be tolerated. You will also disqualify yourself from commenting if you engage in trolling.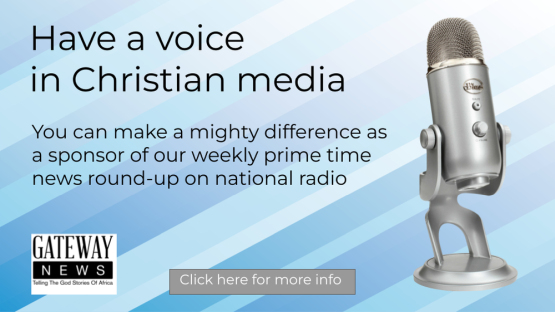 Click on banner for more info