Home � News � South Africa �
Take action on religious, speech freedom threats — sign two online petitions
Take action on religious, speech freedom threats — sign two online petitions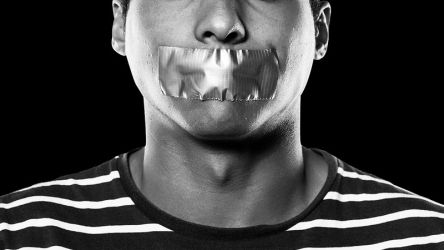 Freedom of Religion South Africa (FOR SA) have posted two online petitions which provide South Africans with an easy way to oppose current government-driven threats to freedom of religion and freedom of speech.
FOR SA NEWSFLASH
This afternoon (Thursday November 17 2016), FOR SA, acting on behalf of over 69 (including many of the major) denominations, churches and religious groups, delivered a letter to the Deputy Minister of Justice, expressing serious concern regarding the tight timeline given for comment on the new draft Hate Crimes and Hate Speech Bill.Although the ORIGINAL DEADLINE of 1 December 2016 HAS earlier today BEEN EXTENDED until the end of January 2017 following a public outcry, the reality is that many organisations close down over the December/January holiday period and it is highly unlikely that any consultation or preparation of comments with regard to the Bill will take place during this time. In the circumstances, FOR SA proposed and requested the Minister that the deadline be extended further to Wednesday, 1 March 2017.
Thank you to everyone who has already sent letters to the Minister and signed our online petition – keep sharing and encouraging others to sign and stand with us also! Your voice is making a difference!
The Keep Religion Free from Regulation in South Africa Petition urges the CRL Commission to review and re-consider their recommendations to regulate religious institutions and religious practitioners, and calls on the government to ensure that the existing laws are enforced upon those who perpetrate abuses under the guise of religion.
The Speak out against the draft Hate Speech Bill in South Africa  petition calls on the government to postpone the deadline for comment until Wednesday March 1 2017. The bill took nearly four years to draft but the public was given only five weeks — until December 1 — to respond which is unfair and unreasonable. The bill's definition of hate speech is also very broad which has severe implications for freedom of speech which is guaranteed in the constitution. In its current form preaching of certain biblical texts could result in prosecution, which poses a threat to freedom of religion which is also guaranteed in the constitution. The online petition also calls on the government to ensure that a religious exemption clause is written into the bill. The petition will be handed to the deputy minister of justice.
PLEASE SCROLL DOWN TO MAKE/VIEW COMMENTS
ADVERTISEMENTS:
---
COMMENTING GUIDELINES:
You are welcome to make comments that add value to the article above and to engage in thoughtful, constructive discussion with fellow readers. Comments that contain vulgar language will be removed. Hostile, demeaning, disrespectful, propagandistic comments may also be moved. This is a Christian website and if you wish to vent against Christian beliefs you have probably come to the wrong place and your comments may be removed. Ongoing debates and repetitiveness will not be tolerated.