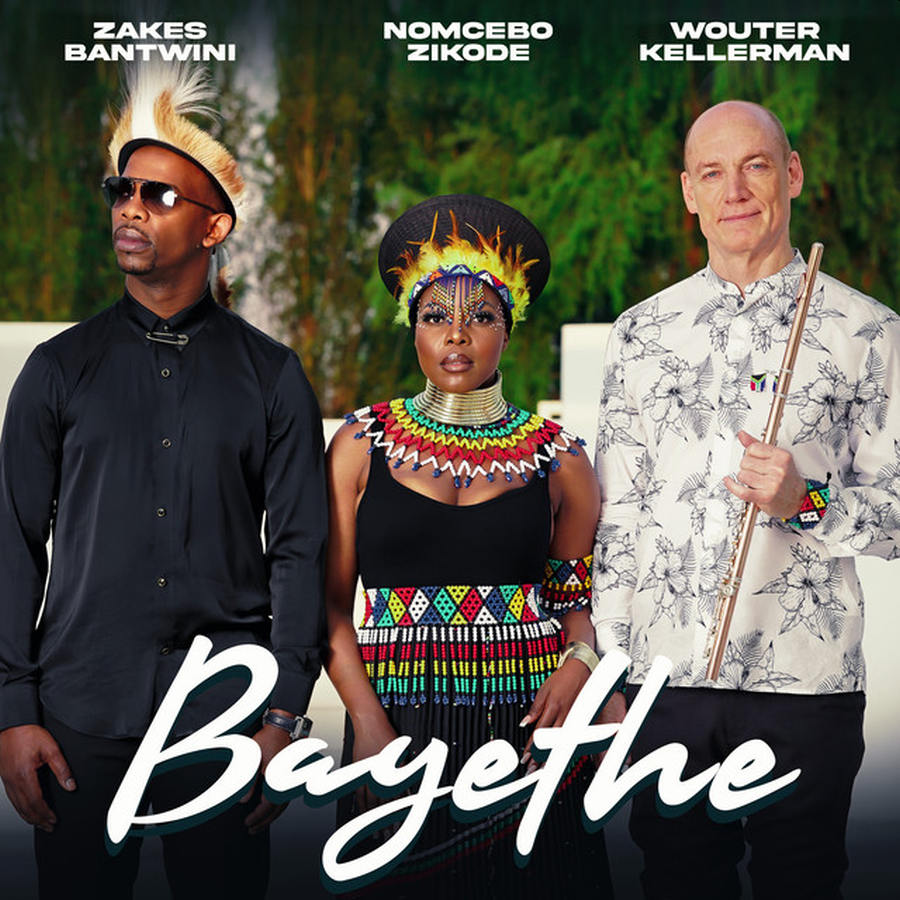 South African hopes at the prestigious Grammy Awards in Los Angeles on Sunday rest on a beautiful collaboration between Jerusalema hitmaker, Nomcebo Zikode, dance music star Zakes Bantwini and award-winning flautist Wouter Kellerman.
Their song, Bayethe (meaning 'All hail!') has been nominated for a Grammy in the Best Global Performance category.
If the SA trio win at the 65th annual Grammy Awards on Sunday they will join Ladysmith Black Mambazo and the Soweto Gospel Choir as the only all-South African groups to earn the music industry's top accolade.
For Nomcebo and Zakes this is their first Grammy nomination. Wouter Kellerman received a Grammy Award in 2015 for his album Winds of Samsara, a collaboration with Indian composer and producer Ricky Kej and Bayethe is his fourth Grammy nomination.
Nomcebo, who testified on her faith in Jesus during her rise to stardom as Jerusalema got the world dancing during lockdown, said in a press release that she was in Nice, France, when she first got the call that they were nominated.
"I was so happy, I was jumping up and down. I remember we called Zakes and Wouter, there was champagne in my room – it was just all so nice. I was just so blown away because this is something I didn't think would come this fast. The Grammys are huge, so for me to get that opportunity to be nominated feels like I'm a winner already. Just to get the recognition from the Grammys means a lot and I'll never forget this moment."
Looking back at how "Bayethe" came about, Nomcebo recalls how Wouter had been trying to reach out to work with her. "He had been asking around and saying that he needed to work with the lady who sings Jerusalema and some people were saying it's not easy to get me because I'm always travelling. People had tried to suggest other people for him to work with but he insisted on us working together. Luckily he met with Zakes Bantwini at the SAMAs and they communicated that they then wanted all three of us to collaborate on a song." 
It all came together in a short period of time and within weeks of the song's release, it was nominated at the Grammys. While she considers merely being nominated as a win already, Nomcebo is also excited about the prospect of bringing the award home. Going forward, she also says people should expect an album from her. "It's been two years of me not releasing music. I've been very busy travelling the world and people have been showing so much support and love. Now, I'm looking forward to giving them new music. I'm also looking forward to opening my own company where I'll be taking it slow. I'm not going to have many artists under the company, just one or two. Look out for that soon," she said in a press release issued by Emazulwini Productions and IMG Africa.
Subscribe to our weekly newsletter
Help us publish news that brings hope in Jesus: Donate / Become a Super Subscriber
VISIT OUR YOUTUBE CHANNEL: https://www.youtube.com/gatewaynews100
COMMENTING GUIDELINES
You are welcome to engage with our articles by making comments [in the Comments area below] that add value to a topic or to engage in thoughtful, constructive discussion with fellow readers. Comments that contain vulgar language will be removed. Hostile, demeaning, disrespectful, propagandistic comments may also be moved. This is a Christian website and if you wish to vent against Christian beliefs you have probably come to the wrong place and your comments may be removed. Ongoing debates and repetitiveness will not be tolerated. You will also disqualify yourself from commenting if you engage in trolling.