UPCOMING CHRISTIAN EVENTS & TOURS
Check in regularly to find out what is coming up 
Email
advertising@gatewaynews.co.za
 ( or call 083 309 7030) for more info on our
 Advertising Notice Board
 package — and
get your for sale, to rent, employment offered, or other ad listed here
and
in our weekly newsletters
.
Email advertising@gatewaynews.co.za to advertise your event.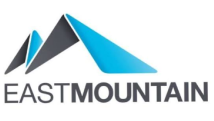 East Mountain PE — A new study programme for Christians
Foundations of Faith — a 10 module course to deepen faith, discipleship and grasp of Scripture; and have a foundation for ministry that transforms.
Venue: St Saviours Anglican Church, Villiers Rd, Walmer, PE
Contact Terry Knott-Craig or Dave Doveton at eastmountainpe@gmail.com
Click here for more info
Culture of Recovery Conference — Cape Town — August 30 — 31
6pm to 9pm @ Life Changers Church, cnr Raats and Echium Rd, Table View
Hosted by Project Exodus
Exploring sustainable addiction solutions and community-based strategies
Click here to book tickets
More info: https://www.facebook.com/events/627423591114077/
Africa Leadership Summit — Jerusalem — September 1 to 4
and Prophetic tour of Israel — September 5 to 8
Hosted by Institute of Christian Leadership Development
Click here for more info
Help Gateway News to attend the Summit: Email andre@gatewaynews.co.za for more info
Bible-Reading Marathon — Despatch — October 25 to 28
Be part of declaring God's Word over the Nelson Mandela Bay metropole
4 days, 90 hours, 360 readers, 15 mins per reader — Genesis to Revelation
At Despatch Main Town Hall
Call Illona 073 350 6999 / Elmarita 072 357 2829
Click here for more info
PLEASE SCROLL DOWN TO MAKE/VIEW COMMENTS
ADVERTISEMENTS:
---
COMMENTING GUIDELINES:
You are welcome to make comments that add value to the article above and to engage in thoughtful, constructive discussion with fellow readers. Comments that contain vulgar language will be removed. Hostile, demeaning, disrespectful, propagandistic comments may also be moved. This is a Christian website and if you wish to vent against Christian beliefs you have probably come to the wrong place and your comments may be removed. Ongoing debates and repetitiveness will not be tolerated.