Where is the Christmas story being read?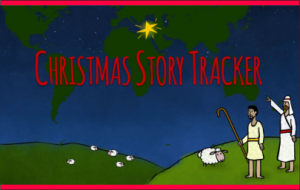 Want to see where people from all over the globe are reading about Christmas? Each time someone looks up a verse about Jesus' birth in the youversion Bible App, a star lights up in their area of the world. A counter displays how many times passages about Christmas have been read since December 1.
Check it out here: https://www.bible.com/christmas
PLEASE SCROLL DOWN TO MAKE/VIEW COMMENTS
ADVERTISEMENTS:
---
COMMENTING GUIDELINES:
You are welcome to make comments that add value to the article above and to engage in thoughtful, constructive discussion with fellow readers. Comments that contain vulgar language will be removed. Hostile, demeaning, disrespectful, propagandistic comments may also be moved. This is a Christian website and if you wish to vent against Christian beliefs you have probably come to the wrong place and your comments may be removed. Ongoing debates and repetitiveness will not be tolerated.