Worship House set to record 17th live project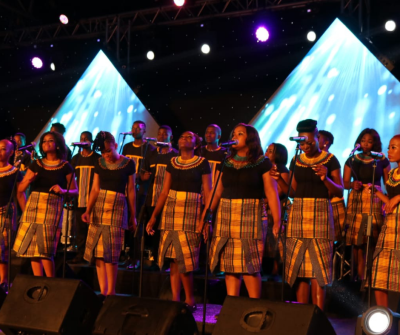 The multi-award-winning Gospel ensemble Worship House is set to invade Gauteng with its versatility and unique Gospel sound at the recording of its 17th live album at Carnival City on September 14.
The group was formed in 2003 after God directed its founder and executive producer Bishop Isaac Dagada, a former radio broadcaster, to start a musical ministry.
The unique sound of Worship House, which cuts across racial and ethnic divides, led them to be nominated for the SAMA Awards in 2003 after releasing their first album.
To date the group has scooped one Metro award, seven Crown Gospel Awards, five Munghana Lonene FM awards, three Satma awards and various honourary awards. They have recorded 16 live albums and has ministered in many countries.
They are currently preparing for the 17th live recording which will include almost 3o songs, most of which are original compositions by the lead singers. The event will be at the Carnival City Big Top Arena from 5:30 pm on September 14. Tickets can be purchased at Shoprite Checkers and Computicket.
Worship House is promising its fans that the musical package will cater for all age groups, languages and people from different spheres of life.
PLEASE SCROLL DOWN TO MAKE/VIEW COMMENTS
ADVERTISEMENTS:
---
COMMENTING GUIDELINES:
You are welcome to make comments that add value to the article above and to engage in thoughtful, constructive discussion with fellow readers. Comments that contain vulgar language will be removed. Hostile, demeaning, disrespectful, propagandistic comments may also be moved. This is a Christian website and if you wish to vent against Christian beliefs you have probably come to the wrong place and your comments may be removed. Ongoing debates and repetitiveness will not be tolerated.