A monthly column on purpose, passion and power in Jesus.
Christelle du Toit and I did some incredible work together when I was still in the newsroom. I knew her as a stunning person — down-to-earth and incredibly hard working.
And yet, even with those fantastic attributes, I'm one of those people who has witnessed her transformation from who she used to be once upon a time, to who she's turned into in God. Christelle and I lost contact for years.
Click on banner to register
We met again when she told me she was keen to attend one of our The Beautiful Series Events, a ministry where women share their stories of God's restoration power and ability to propel us into our destinies, no matter what comes against us.
As happens with reunions, we asked each other what had gone on in our lives while we were apart. I was floored as Christelle told me her story.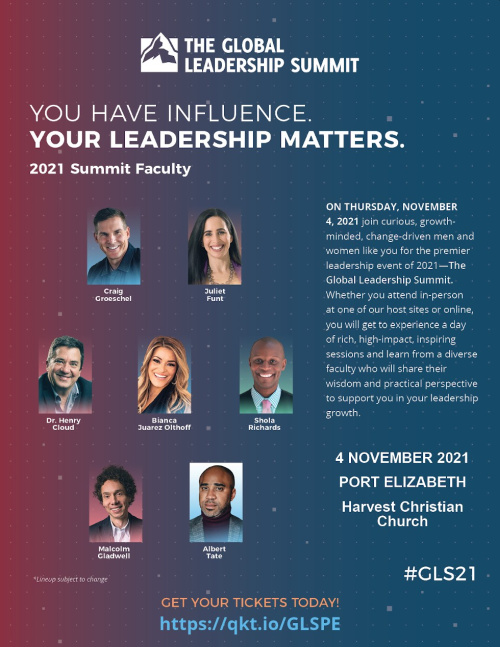 All I could blurt afterwards was: "Christelle, would you be willing to share your testimony with the ladies at our event?" Bravely, she agreed.
Because it is not an easy thing to share when you've been through, what she did.
It's even braver for her to share her story on a public platform like Gateway News because Christelle has for many years been a very public figure in the media.
But she shares her story to point us to God and to answer a call she believes He has placed on her heart: to partner with Him in bringing something remarkable out of all she went through.
Falling to Grace
By Christelle du Toit
My story could very easily have been about what the world would consider a fall from grace, and quite a spectacular one at that. I was a successful journalist with more than a decade of experience, on television often, I even won recognition for my work- but my life was falling apart.
I was engaged to a man who, as much as I loved him, was not a good man =- certainly not a child of Light. He died quite suddenly. I fell apart, had a breakdown, and quit my job.
I had chosen to accept my fiancé with all his faults and darkness. I was hurt, mourning, and in darkness.  I was also surrounded by really horrible people. Six months after my fiancés' death they had managed to lie, cheat, and steal everything I had. I was destitute.
For six months I lived on the streets, in abandoned houses or hijacked buildings with no lights or water. I was surrounded by thieves, druggies, and prostitutes. But still, I had not hit rock bottom.
I became involved with another man who loved me with an unhealthy passion. Perhaps predictably, he started becoming jealous, unreasonable, paranoid, and eventually became abusive.
It was at this point, when I was at my lowest — a point I had never fathomed possible for myself — where I was bruised, hungry, exhausted, and beyond hope, that I fell into God's grace.
For years a childhood friend had been asking me to go with her to church, now I was flat out of excuses. Most of my adult life I had placed my faith in my own strength and ability to make a plan. Now that I had demonstrated spectacularly where relying on our own strength, as opposed to God's will, gets us, I finally cooperated and went with her to church.
I was blessed to be exposed to a sound Gospel-teaching church where I was saturated in the Word in all its richness. I found a local church that met the same criteria and clung to it with all my might. They preached Christ's redemptive love for sinners saved through grace alone and by faith alone.
One friend had miraculously managed to stay in touch with me throughout this ordeal. I was finally frank with her about my situation. She helped me every step of the way to the point where I could "get out of dodge", pay rent in a decent, safe environment, find work, and build my life again, even winning more recognition for my journalism.
My path was littered with God's children, from the old friend who let me rent a room from him at a rate far below market rates, to the Christian couple who ran a computer shop nearby and let me access the internet free of charge, to the Christian police officer who helped me with the fraud cases I had brought in an attempt to sort out the mess I had made of my life. The policeman ended up becoming a friend and part of my faith journey. I was surrounded by children of the Light, and found my way to Heritage Baptist Church in Melville.
Here I found a spiritual home. I found pastors and deacons who went on a practical daily faith walk with me, gave me spiritual bread and counselling that erased decades of hurt and destructive behaviour.
God started showing off in my life. I was able to buy a car again, I moved into a spacious home where I now live with my two rescue dogs, and I started an NGO, called "Don't get mad, get pretty!"
"Don't get mad, get pretty!" aims to help women looking for work with make-up, accessories, and toiletries. The vision is to provide them with social, practical, financial, and educational support and training.
Nothing that I have today is mine because I deserve it. God's Grace abounds in my life on a daily basis and provides for me spiritually and practically.
We are because of others (the heart of the concept of ubuntu). While we generally don't have traditional tribal structures to support us in cities, we have the Body of Christ (His church) to encourage, support, hold us accountable, and run the race with us with endurance.
My NGO aims to do at a secular level what the Church Militant did for me. My prayer is that others can learn from my mistakes, that the Lord's light that shines in my life can light the way and prevent them from stumbling.
I am grateful for every single thing I went through, because by the grace of God, I was brought to my knees. My hope is that my journey of falling to Grace can help others avoid making the mistakes I've made.