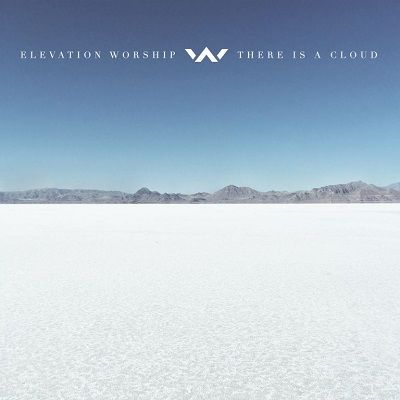 Music Review by Luchae Williams
Popular worship collective, Elevation Worship, released their sixth live album in March 2017. Recorded at the Elevation Church campus in Ballantyne, North Carolina, the offering titled There is a Cloud is based on the 1 Kings Bible story of Elijah who had been searching for signs of rain during a long drought.
Founding band member, Chris Brown, explains: "It felt like a great message to centere our album around – that when we find ourselves in a season of drought, a season of waiting or of wondering when we'll see the harvest from what we've been sowing, we can trust that God is faithful, throughout it all!"
The album hosts a whopping 14 tracks (17, if you can get your hands on the deluxe edition) – all excellently penned, carrying a weight that is hard to miss. Opener and title track, There Is A Cloud, is aptly placed, with a lyric that creates an expectation for more of Him. It reminded me that God is there, in the waiting and that our faith and trust in knowing that He'll show up is just as important as the moment that He reveals Himself and His plan.
I spent a solid hour listening to track Do It Again on repeat. The song stirred up my flesh as the worship leader boldly declared: "I've seen you move/You move the mountains/And I believe/I'll see you do it again!" This is a song that speaks about the devotion and faithfulness of a God who never breaks a promise. It is proper soul food and a stark reminder that our "have nots" are nothing compared to what He has already done for us. The track is followed by a reprise which is basically just a moment of free worship leading us back into the bridge of the track. What a beautiful moment!
Other powerful songs that speak about the faithfulness of God are worship track He Is Lord and the uptempo Grateful – both serving as songs of thanksgiving. They create a space where a bit of introspection can be done and remind us that He is a promise keeper, true to His word, regardless of what we are feeling or what the situation looks like.
Written from Acts 2, worship song Fullness, has been making its rounds on church set lists and rightly so. This song is thick with meaning, and has a likeable melody. The chorus is a powerful declaration, fitting for a congregational setting: "Pour it out/Let your love run over/Here and now/Let your glory fill this house". I also enjoyed Forever I Run, influenced by Psalm 73, which says "my flesh and my heart may fail, but God is the strength of my heart and my portion forever."
The album is not without its praise breaks. Tracks such as Uncontainable Love and Oh Sing are some of its more uptempo offerings. Both can be described as "dubstep" electronic dance parties with strong messages.
Elevation Worship has certainly proven that they are a powerhouse in modern Christian music circles. In There Is A Cloud, the collective has upped the ante, showcasing an excellence in musicianship, vocal ability and songwriting. But more than that, we see a worship team on a mission to see the Spirit of God poured out across churches all over the world.
The song themes have been carefully thought out, their composition kept simple and easy to learn with chord charts, loops and lyrics made available for worship teams on their website. If you're a first time listener, I highly recommend you give this album a go. Elevation Worship followers, you probably own this album already and are enjoying every single minute of it!