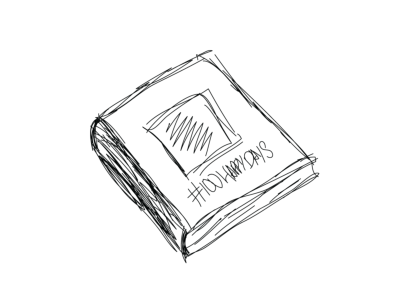 Thousands of people around the world have been flocking to the www.100happydays.com page to join the happiness challenge – an initiative that challenges their members to take a photo of 1 thing that makes them happy every day. The photos are then uploaded onto one of the prescribed social media platforms with the hashtag #100happydays. For those who prefer privacy, there is also an option of emailing your daily photo to myhappyday@100happydays.com. Photos have been bombarding Twitter, Face Book and Instagram, as people begin to value and share the little things in their day that puts a smile on their faces.
In a day and age where being right is more important than being happy, it is so refreshing to see so many people excited about sharing their appreciation for the beautiful things in their lives. This could be anything from a morning walk to doing some shopping or spending time with family and friends. The creators of this challenge had this to say: "We live in times when super-busy schedules have become something to boast about. While the speed of life increases, there is less and less time to enjoy the moment that you are in. The ability to appreciate the moment, the environment and yourself in it is the base for the bridge towards long term happiness of any human being." The website reported that people who have successfully completed the challenge claimed that they started to notice the things that make them happy every day, which made them more optimistic about life and put them in a better mood. The site states that this challenge is not a competition or a showing off contest but is designed for the everyday person, who wants to celebrate the little joys in their lives. On completion you have the option of receiving a 100 page book that will display your 100 happy days, at the finish line of the challenge.
To join the challenge, you can register at www.100happydays.com.
Don't forget to share your 100happydays photos on to the www.facebook.com/gatewaynewspage. We will be reposting and sharing your happy moments once a week on Thankful Thursdays. May the joy of Jesus abound in your heart every day.