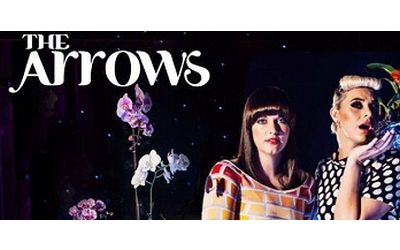 Well known Christian pop duo, The Arrows, posted a video on their Facebook page today, announcing that drummer Christie Desfontaine Joseph, will be departing from the band.
See #ThrowbackThursday
review
of The Arrows — Make Believe
"It has been a amazing journey, but she will be pursuing her other dreams in life and focusing on teaching and writing." The post explained, mentioning that Joseph is doing some work with international speaker, Kim Clement. The passionate percussionist has a heart for Israel and will also be focusing on the release of her debut book, titled "Israel is forever".
The other half of the pop duo, Pam de Menzes Myburgh, will continue to pursue a career and ministry in music and has recently started the band, Shotgun Fakes, with her husband Stef. Despite the split, The Arrows has shared that they will remain good friends and will still be releasing all the new music that they had worked on before the break up was finalized.
The Arrows shot to fame in 2010 when the single off their first album, Make Believe, became a hit after featuring in a KFC advertisement. Disaster Queen, the duo's second offering, was released in 2013. 
You can follow Pam on
Instagram and Twitter – @shotgunfakes
Facebook – www.facebook.com/shotgunfakes
You can follow Christie on
Instagram – @ChristieJosephSA
Facebook – www.facebook.com/ChristieJosephSA