Check in regularly to find out what is coming up 

Holy Land Pilgrimage
Is a visit to the Holy Land on your bucket list? If so, I am planning to lead another pilgrimage from 7-17 September 2020.
If anyone would like further information, please contact me, The Revd. Colin Peattie at email: cpeattie@absamail.co.za, or phone 084 206 1093
3rd Christian Women in Business Conference — San Lameer, KZN — Sat March 14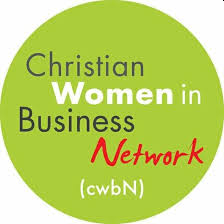 Time for Christian business and professional women to connect, learn and showcase their businesses. A time to give us new energy, knowledge and skills to bring success and guaranteed newness in the way we conduct business and work. We focus on 3 critical business subjects: Transformation, Leadership and Business Financing.
The 2020 Conference Verse: Isaiah 54:2 — 'Enlarge the place of thy tent, and let them stretch forth the curtains of thine habitations: spare not, lengthen thy cords, and strengthen thy stakes…'
Booking Link: http://www.123formbuilder.com/form-4558384/christian-wb-conference-booking
Conference Details: http://christianwomenbn.co.za/WhoWeAre/WhatToExpect
Contact: 082 970 6035|conference@christianwomenbn.co.za
The Cyrus Anointing Seminar — Cape Town — Sat March 28
Free seminar at Belville Public Library: 10am to 12 noon
Bringing an understanding about the End-Time Cyrus Anointing and the grace there is to receive this anointing today
Presented by Ndoda Phungulwa, author of the book The Cyrus Anointing: Accessing Treasures of Darkness and Hidden Riches of Secret Places'  (The book will be available for sale at a promotional price of R265 per copy).
Book free tickets here: https://www.quicket.co.za/events/98654-the-cyrus-anointing-seminar/#/