Book Review by Amanda Mould
THE TRUTH CHASERS SERIES by Mark Mynheir
Each book in this series deals with different levels of a Christian walk with Christ and a "what if" scenario. Each primary character works for the Federal  Department of Law Enforcement and their personal struggles with their their beliefs are tested in an intricately woven action-packed thriller.
As a parent 'From the Belly of the Dragon' touched me because though we would like our children to be safe, we need also realise we can't always save them. It is only God who can do that. 'The Void'  stretched my credulity a bit but was a very thought provoking story as to the consequences of our choices.
From the Belly Of The Dragon – The Truth Chasers Book Two
Dr. Walter Simmons is a successful man. His books and tapes blend psychological principles with New Age, feel-good spiritualism and are a hit on college campuses. But when his top students join him for an intensive "training" program, they have no idea what awaits them.
Not even the most insightful student of them all–Ruby Porter. Tim Porter, an agent with the Florida Department of Law Enforcement, knows his daughter is into something strange. He and his ex-wife grow increasingly concerned, but nothing they do or say helps.
Then a young man is murdered, and the FDLE are assigned to the case. As Tim grapples for the truth, one fact becomes crystal clear: Ruby is in terrible danger. But can he do what it will take to rescue his daughter from a man she now trusts more than anyone else?
Faced with an FBI investigation, a corrupt chief of police, and a mounting spiritual battle, Tim hits obstacles at every turn. As each day goes by, he can't escape the terrifying truth–his daughter's time is running out…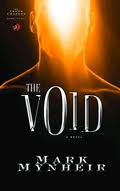 The Void – The Truth Chasers Book Three
Florida Department of Law Enforcement Agent Robbie Sanchez devotes her life to crime prevention, and it shows: She has no personal life and doesn't know the meaning of a day off. After all, someone has to be around to clean up the mess crime leaves behind.
So when Officer Brad Worthington is brutally murdered, Agent Sanchez is called to the scene along with Brad's best friend, Detective Eric Casey. The two turn to Lifetex, the genetics lab near the scene, hoping their elaborate security system might have captured the crime outside. But what's going on inside the lab is far worse: a renegade scientist is cloning humans!
As Robbie and Eric pursue clues–and a growing attraction–they are caught in a deadly battle as the clones begin to act on their own volition…but this battle threatens to claim more than human life; the clones are vying for human souls.