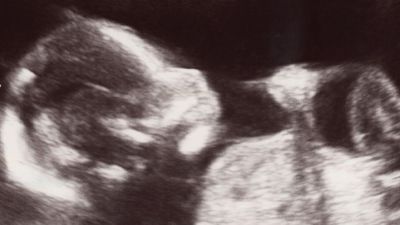 By Charlene Aaron — Originally published in CBNNews.com
An Alabama judge is allowing a 19-year-old man to sue on behalf of his aborted unborn child.
According to WHNT News 19, Ryan Magers said his ex-girlfriend had a medicated abortion in February 2017 at the Alabama Women's Center for Reproductive Alternatives in Huntsville, despite his objections.
Court documents show that Magers urged his then-girlfriend not to terminate the pregnancy.
Several states, including Alabama, define unborn babies as persons, human beings, or children.
Therefore, Magers filed the suit on behalf of the foetus and himself.
"Baby Roe's innocent life was taken by the profiteering of the Alabama Women's Center and while no court will be able to bring Baby Roe back to life, we will seek the fullest extent of justice on behalf of Baby Roe and Baby Roe's father," Attorney Brent Helms said in a statement. "The time is ripe for consistency in Alabama's jurisprudence: either we fully acknowledge the personhood of the unborn or we cherry pick which innocents we protect and which ones we trash for profit."
Madison County probate court Judge Frank Barger even allowed Magers to name his aborted child as a co-plaintiff in his case.
"This is the first estate that I'm aware of that has ever been opened for an aborted baby," Helms said.
"I'm here for the men who actually want to have their baby," Magers told WAAY 31. "I believe every child from conception is a baby and deserves to live."
Abortion advocates are alarmed about the case.
NARAL Pro-Choice America president, Ilyse Hogue, called it a "very scary case."
The Alabama Women's Center for Reproductive Alternatives has until April 1 to respond to the suit.