Troubadours, a team of 19 young dancers, musicians and actors for Jesus from Brazil, England and South Africa, will be performing at the National Arts Festival in Grahamstown from June 30 to July 8.
The group members, aged from 18 to 25, are all volunteers with the Worcester office of interdenominational mission organisation Youth With A Mission (YWAM), where the Troubadours ministry was founded at a discipleship training school in 2007. Currently they are being hosted by YWAM Port Elizabeth.
"When we received the invitation to the Grahamstown International Arts Festival we were overwhelmed with joy" said Yabayagda Campos, a psychology graduate and a dancer for Troubadours.
Click on banner to register
Veronica Huckstep, a Troubadours dancer from the UK, says she took a gap year to come to South Africa as a missionary and for her there is no better way to worship God than with the gift of dance that came from Him.
YWAM Worcester started the Troubadours discipleship training school in 2007 after recognising the need for young artists to exhibit the talents that God has blessed them with. without compromising their Godly values and principles, said Pholile Maneli,a YWAM film and media leader.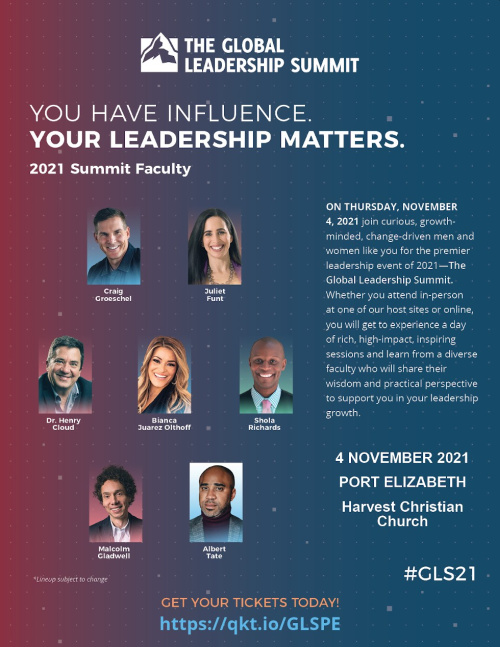 Asked about audience responses to the Troubadours, Pholile said:"The response from the audience has always been that of being challenged to relook at how they live and interact with life, but also being encouraged by the grace that comes with love.
"This initiative challenges the heart of the artist and the intentions of expression, redirecting it to bettering the lives of others and not only self-indulging in the spoils that come with it."
The Troubadours are led by Junio Rodrigues, Fagner Trinca and Sbusiso Hadebe, who are both performers and facilitators.
Hard work and dedication has brought the group far. They have performed extensively in churches around Worcester, and travelled nationally and internationally, gracing stages in Cape Town, KZN, PE, Bloemfontein, Kimberly, Durban, Tanzania and Brazil.
Some of the uplifting messages that the Troubadours aim to portray at the arts festival in Grahamstown are redemption, being truly loved and loving unconditionally, embracing one's identity outside of what society demands us to be, and finding love and hope in Christ.
Their performances in Grahamstown will be at the 1820 Monumnent, kicking off with the SA FM Sundowner Concerts from 5pm to 6pm.
More information about upcoming Troubadours performances and projects in the Eastern Cape is available from YWAM PE at info@ywampe.org or visit them on social media — Facebook: Youth With A Mission – YWAM Port Elizabeth, Instagram @ywam_pe
[fbvideo link="https://web.facebook.com/pholile.hlope" width="400″ height="340″ onlyvideo="1″]