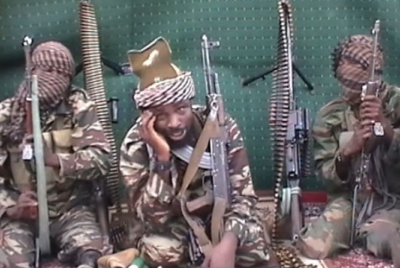 The Acting Director, Defence Information, Rabe Abubakar, has reiterated that the Boko Haram insurgency in Nigeria would soon end.
Abubakar, a colonel, made this declaration when a group of journalists visited him in his office at the Defence Headquarters, Abuja on Monday.
The defence spokesperson, according to a statement by Way Olabisi, a lieutenant commander, pointed out that with the renewed commitment of the military leadership and the determination of troops in the mission areas, an end to the insurgency is imminent.
He praised the brilliant coordination between the Nigerian Air Force and the Nigerian Army, an arrangement he said has uprooted the Boko Haram from its strongholds, including its several camps in the Sambisa forest.
Abubakar described as unpatriotic acts by any citizen, in whatsoever guise, to carry arms against his/her own people and country, and called on Boko Haram terrorists "to have a rethink, lay down their arms and abandon their strange and uncivilized ideology for the betterment of mankind". 
The defence spokesperson commended troops on the frontline "for their ever-ready posture to tackle head-on all forms of criminality by the terrorists", attributing the feat recorded so far to motivation and injection of the right arsenal in the prosecution of the battle.
On suicide bombings, Abubakar re-assured the public that the Defence Headquarters was re-strategising to halt it.
He recalled how a suicide bomber attempting to blow up Yankari Motor Park in Bauchi was arrested before he could commit his heinous crime, and appealed to citizens to be on the alert when in crowded places, including markets and places of worship.
He charged members of the public to collaborate with the military and other security agencies in the supply of timely information that could assist the agencies to be pro-active in their resolve to contain insurgency.