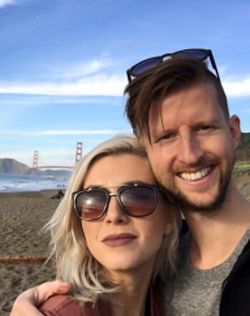 Originally published in Christian Today
Bryan and Katie Torwalt from the Jesus Culture ministry have just released their new album called Champion, and they hope it will receive the same level of success as their debut album Here On Earth, which contained the hit single Holy Spirit.
"When we wrote that song, it was one of the first worship songs we wrote, many, many years ago and we had no idea how God would use that song. We had no clue that it would go outside of our little world or even that other people would record it. We had no clue or could even have anticipated it, or replicated it or anything," Katie tells The Christian Post.
For Champion, which contains songs such as Let There Be Light and Praise Will Be My Song, the Christian couple hope that listeners would be inspired to hold on to God's promises and find victory in Jesus.
Meanwhile, Bryan and Katie also opened up about their marriage. They acknowledge that it's never easy being in ministry together, but they always make things work by trusting each other and the Holy Spirit.
"One of the main things is we trust that the other hears God, so why wouldn't we trust that in that moment of worship. We're learning to back each other up," says Bryan. "You know, Katie hearing something and singing something out spontaneously or prophetically. My job and privilege as her husband is to back her up and to support her in that moment and to come into that together."
At the same time, Bryan says they've even learned more about God and unity, and it's all because they work, lead, and worship together.
"It's just been fabulous, the community aspect, the church family has been so good for us. We do travel quite a bit, and coming off the road having something to come home to, that we're known by people here, we get to serve in our local church, it's just been so healthy for us," says Katie. "I hope that everybody gets an opportunity to have that in their lives."