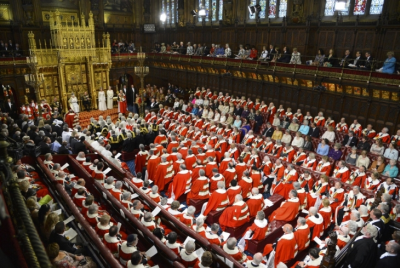 Originally published in Christian Today
The Coalition for Marriage has said it will continue campaigning to save traditional marriage despite the House of Lords backing the Government's plans to introduce gay marriage.
Peers voted down an amendment to "wreck" the Marriage (Same Sex Couples) Bill by more than two to one. The vote came at the end of two days of debate in which many peers spoke of their concerns about the legislation.
They included the Archbishop of Canterbury, the Most Reverend Justin Welby, who said the institution of marriage would be diminished as a result of legalising gay marriage.
"The bill weakens what exists and replaces it with a less good option that is neither equal nor effective," he said.
Baroness Stowell sought to assure religious communities that ministers would consider changes to ensure stronger protections for those who refuse to conduct gay marriage ceremonies.
Colin Hart, Campaign Director for the Coalition for Marriage, said that although the Government had won the vote today, the debate had revealed the strength of opposition to the bill.
He remained optimistic that better safeguards for those with a traditional understanding of marriage would be introduced to the bill.
He said: "We will continue to campaign to save traditional marriage and today's vote and the concerns expressed by many peers mean we will be able to introduce safeguards that will protect teachers, registrars, chaplains and anyone who works in the public sector. And if the Government refuse to accept these changes, they risk losing the legislation at third reading."
Bob Woollard, chairman of Conservative Grassroots, urged the Government to ensure that proper scrutiny is given to the bill in the Committee stage.
"It is obvious that this Bill is highly controversial and has provoked concern from a wide variety of groups in society and within the Conservative Party. Tonight's vote demonstrates that many Peers share those concerns and are opposed to this divisive Bill.
"We appeal to the Government to ensure proper time is given to this important stage and to avoid any possibility of 'threat' and 'coercion' that allegedly characterised the Commons stages."
He added: "There is still time for the Government to reconsider this un-Conservative proposal and we look forward to continuing to make the Leadership aware of the deep reservations amongst the grassroots about the political and practical implications of this Bill."