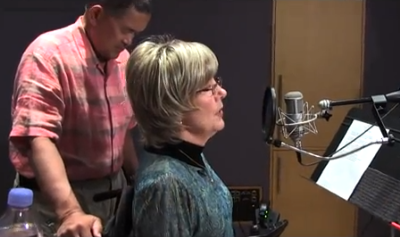 Originally published by the Christian Institute
A powerful Christian song, called Alone Yet Not Alone, performed by author and speaker Joni Eareckson Tada, has been nominated for an Oscar award.
The song features in a film of the same name based on a true story of two girls who rely on their Christian faith when captured in 18th century America.
The film's production company approached Tada, who has been a quadriplegic following a diving accident 47 years ago, after she spoke at a broadcaster's convention.
Tada said: "I really resonated with the words – after all, I sit down in a stand-up world and often feel 'alone'; but of course with my faith in God, I'm never really alone!
"The Bible is filled with stories of God picking ill-equipped, unskilled people for places of great influence – that's how I feel, me, a quadriplegic, singing an Academy Award nominated song."
The song is nominated for Best Original Song, in a category that also includes Disney's Frozen and Despicable Me 2.
Dennis Spiegel wrote the lyrics and the music is by Bruce Broughton – who was previously nominated for an Oscar in the 1980s.
Tada, who is not a professional singer, has a lung capacity of just 51 per cent and her husband had to push her diaphragm while she recorded the song to give her enough breath to get to the high notes.
"When I heard the simple, humble song, I wanted to record it".
"I'm over the top about what God is doing. It is a little Christian film and here it is, up for an academy award", she said.
She became quadriplegic when diving at the age of 17 after hitting the sandy bottom of a bay.
She said she became suicidal, but that the accident drove her to God.
During her recovery she learnt how to paint with a brush between her teeth. She now leads a Christian organisation that helps churches improve their ministry to people with disabilities, and has written over 70 books.