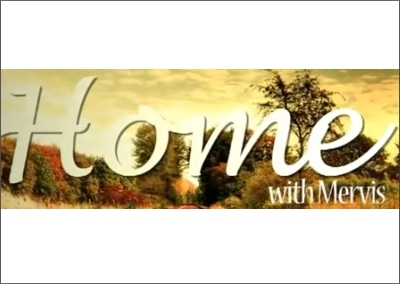 Gauteng-based worship leader, Mervis, has launched his second online devotional video in a series called Home. Each video posted on Brettian Productions' YouTube Channel, tackles a different topic and is aimed at drawing the viewer into a deeper relationship with God.
In December 2011, the first episode, "ABBA," was released. The video comprises of volunteers from different walks of life, depicting various character traits of Abba Father and brings attention to His longing for a relationship with His children.
The second video is more of a meditation on what it means to truly wait upon the Lord. "WAIT" includes spontaneous worship music by Mervis and his wife Sonja van der Merwe. The concept features clocks showing different times and even standing still. These represent how our time is not the same as God's. The videos are not scripted. Mervis spent many hours in prayer preparing his heart in order to present a Spirit-filled message.
The videos are currently only available online and it is encouraged that people use them freely in their ministries. "My hope," says Mervis "is that the viewer will sit down, open his heart and spend the five minutes that it takes to watch the video, just listening to what God has to say through the message. If the videos make a difference in just one person's life, they are worth the effort."
Mervis has recorded six solo worship albums and three live DVDs with the group Imagine, comprising Mervis, Raymond Cilliers, Freddie Wessels, and Leon Ferreira. In 2011, Mervis released the double CD – COME – which includes one disc of Adult Contemporary Worship and a second capturing moments of Spontaneous Worship.
In May 2012, Mervis and Sonja will be leading worship with Wanda Bam and Rick Moser on an eight day cruise, visiting Italy, Greece and Turkey. For more information on Mervis contact Bridgette Erdey on 011 622 3356 / bridgette@brettian.com