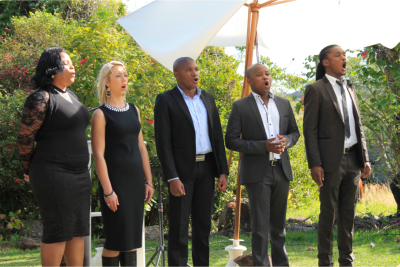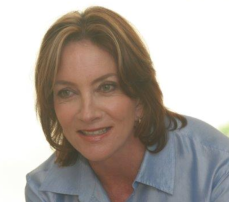 The Footprints Festival Thanksgiving Service held on Sunday (June 1, 2014) near MorganBay featuring the international concert singer, Hanli Slabbert was also unexpectedly blessed by a rendition of "Jerusalem" by the Forte Gauteng Opera Singers. 
Festival Convenor, Dawn Field said: "The event is going to remain in people's hearts for a long, long time. Hanli's velvet voice, especially singing 'Give Thanks with a Grateful Heart'  and her pertinent words, a wonderful address from a very wise, gentle old man; beautiful prayers, and to top it all off … the Forte opera singers…  was a surprise and had everyone in tears. I know that our Father is pleased. The warmth and love was palpable."
The service was held in a glorious garden setting with beautiful weather to give glory to God for the holding of the first Footprints Festival. 
Said Field: "Although we can improve in many areas the Festival has been a big success.   The craft market was rated by the crafters as one of the best in Southern Africa – a real craft market – no imported cheap items. And the entertainment in the evenings was great."
A wide variety of events took place showcasing what MorganBay and Kei Mouth have to offer and is planned to become an annual event.
Accommodation providers offered special weekend package deals and discounted rates to help make the Festival an event for the whole family.