South Africa's first — and Africa's fifth — Africa-Israel Chamber of Commerce (AICC) chapter has been launched in Gauteng.
A brainchild of the Africa Leadership Summit (ALS), the AICC was conceived in 2015, and launched in Jerusalem in August 2017, with the aim of  building a highway of business between Africa and Israel.
Unashamedly a Christian formation, rooted in biblical principles and the Kingdom system of doing business, the AICC  has seen growth in East and West Africa with chambers launched directly after the international launch in Jerusalem.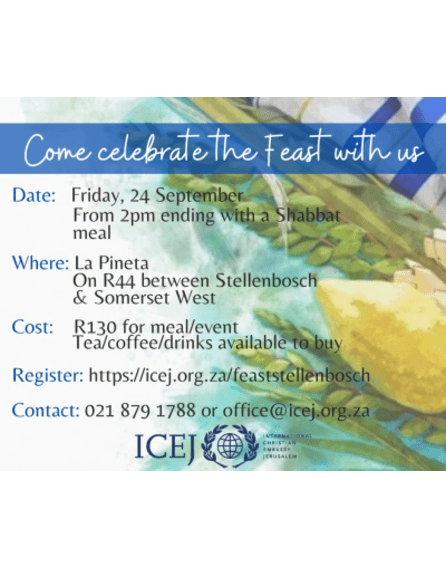 Standing on its four pillars of service — Israel advocacy, business networking, business information, and business leadership development — the AICC Gauteng Chapter has arrived at an opportune time in the country, politically, socially and economically.
Despite downgraded international agency ratings, and its currency performance on the markets, South Africa continues to boast incredible industry potential, particularly in the informal, rural and township economic sectors – three main focus areas of the AICC.
The launch event at the Protea Hotel Midrand on June 30 was attended by dignitaries from South Africa, Nigeria, Mozambique, Tanzania, Ethiopia and Israel – truly building a highway of business between Africa and Israel.
In his speech AICC visionary, founder and international president, Pastor Olusegun Olanipekun accorded praise and honour to the Lord God Almighty for the vision and for providing strength to see it through.
He emphasised Israel's considerable contribution to the realisation and continuation of this dream, and acknowledged associates and friends of the Chamber for their support leading up to the launch.
"Our goal is to have AICC chapters in every country and every city of Africa. This is in line with ALS mandate of connecting African cities and sectors with Israel so that Africa may benefit from the Abrahamic Covenant, mantle and blessings as promised in the Bible that through the descendants of Abraham, all the families and nations of the earth will be blessed," he said.
In her keynote address at the launch, Israel Deputy-Ambassador to South Africa Ayellet Black gave an overview of the state of relations between African countries and Israel. She committed to helping to trigger industry and business between South Africa and Israel.
She emphasised Israel's commitment to sharing best practices, and technology to enhance innovation and entrepreneurship — particularly in the research, agriculture, water and ICT sectors.
On relations between Israel and South Africa she echoed the sentiment of her predecessors – an eternal offering of peace and extension of goodwill beyond the average call of duty in order to foster sustainable relations, despite the disappointing current status quo and political pressures.
Rev Kenneth Meshoe, leader of the ACDP, was the chief officiator of the Chamber. He was also named among the first honourary members of the Gauteng Chamber, together with others, including Reeva Foreman of the South African Friends of Israel and Apostle Victor Mokgotloa of Praise Tabernacle on behalf of the church in Gauteng.
The evening ended with beautiful music and networking among old and new friends and associates.
The executive of the Gauteng Chamber has issued a statement saying: "We would like to thank all who attended, new members who have registered, prospective businesses, individuals, governments and sectors. We particularly wish to acknowledge and thank the International office of the AICC, for leadership, direction and support, with special mention to Mama Rachel Olupekun – whose doors and ears are always open.
"Much appreciation also goes to associate organisations: GBR, ICCC, SAICC, Vuka-Africa Foundation, SAFI, Deisi International; media partners: Wow TV, TBN, Gateway News, Hartland TV, Jewish Report among others. The Protea Hotel for their incredible service and assistance, friends of the ICLD, ALS, AICC, the church and Jewish community, businesses and members of our ever thriving country and economy. We look forward to fruitful engagements and business relations going forward, and together we will build a highway of business between the cities of Africa and Israel.
"Interested businesses are encouraged to visit the AICC Chamber, and familiarise with its membership, operations and business footprint. Visit www.africa-israelchamber.com for more information. Contact our office: 012 803 5877 (business hours),"