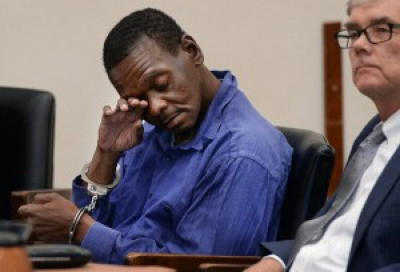 Originally published in All Christian News.com
Two half-brothers who have spent over 30 years in prison for a crime they didn't commit, one of them living in fear of a state execution, have finally been released back to their families after a North Carolina judge overturned their convictions.
Fifty-year-old Henry Lee McCollum was released from Raleigh's central prison on Wednesday morning. He had been sitting on death row for over 30 years after being wrongfully convicted in the rape and murder of Sabrina Buie, 11, in Robeson County in 1983.
McCollum's half brother, Leon Brown, 46, had also served the same time incarcerated for his alleged part in the crime that was committed by another man. Brown had originally been given the death penalty, but at a later trial was sentenced to life imprisonment and remained in Maury Correctional Institution, Greenville, until his release this week.
After examining new DNA evidence in the case, which proved another man was the culprit of the crime, Superior Court Judge Douglass Sasser ordered the immediate release of McCollum and Brown back into the general population.
As he walked out of the gates of his home for the last 30 plus years, McCollum said that he was grateful to God that he was out of this place and now all he wanted to do was eat, sleep and wake up to discover his freedom was real. He added that he always believed he would be set free one day, because he was innocent, but he didn't know when that day would come.
After DNA evidence was examined, the killing of Buie has now been linked to Roscoe Artis, who is already serving time for another murder and rape in a North Carolina prison.
While accepting the embrace of his father James and stepmother Pricilla McCollum, the now freed man talked about the other inmates on death row, who he considered to be his family.
"You've still got innocent people on North Carolina death row," said McCollum. He continued, "Also you've got some guys who should not have gotten the death penalty. That's wrong. You got to do something about those guys."
As he walked out of the gates of Maury prison around one in the afternoon, Brown was greeted by family members who had not seen or embraced him for so many years. His only words to reporters were "God is good all the time."