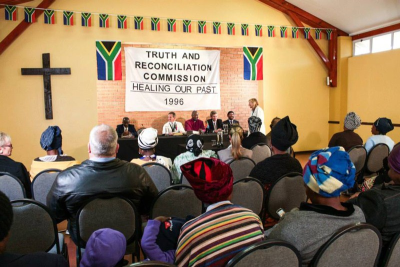 An apartheid era widow and her husband's torturer are the protaginists in a short film, 'Freedom Road', that Cape Town Christian production company Media Village has entered into the international Christian-themed speed filmmaking contest, 168 Film Festival.
More than 150 teams of filmmakers have entered the contest in which teams received a luck-of-the-draw Bible verse plucked from scriptures that relate to "Atonement," this year's theme. They were given 10 days to prepare, including writing, casting, scheduling and rehearsals the 168 hours of filming.
The United States-based competition, now in its 11th year, is offering a prize of up to $1 million to make a feature film with EchoLight Studios to the winner of this year's 168 Film Festival.
"On May 13 we received our Bible verse which was Exodus 30:15," says Media Village in a newsletter. "Our story is set in the 1996 [early post-] apartheid era; it is about giving and receiving forgiveness for the losses and devastation caused during this painful time – it is about an apartheid widow who faces the man who tortured her husband, only to discover that political amnesty does not bring freedom. The shoot went very well – we were blessed with an amazing cast, good teamwork and favour with the weather – and we handed the project on 30 May. Thank you to everyone who supported us and kept our team in your prayers."
Around 80 of the films entered in the contest will make it through to the 168 Film Festival and roughly 20 will be eligible for the big prize, to be awarded at the 168 Film Festival from August 8 to 10 at the Glendale Performing Arts Center in Glendale, California.