Pieter Pohl, founder of Innovation Films and marketing manager of CMD Entertainment Africa, sheds some light on the latest movies.
The Case For Christ: Songs Inspired By the Original Motion Picture — CD Available FROM TODAY!
The Case For Christ: Songs Inspired By the Original Motion Picture — Features 11 Brand New Exclusive Songs. Featured From NewSpring Worship, Lakewood, Seacoast Worship, New Hope Oahu, G12 and many more. Now available at CUM Books, Musica, takealot.com and other leading retailers.
For more info visit www.cmdafrica.com
FAITH AFFIRMING MOVIES NOW ON DVD!
RETURN TO THE HIDING PLACE
Movie trailer & more info: https://www.cmdafrica.com/return-to-the-hiding-place
13PG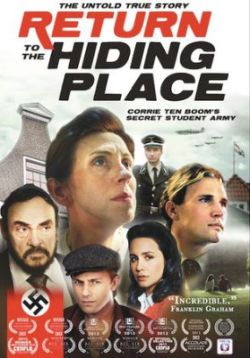 Synopsis:
In Holland during WWII, Corrie ten Boom's army of untrained teenagers including Hans Poley, Piet Hartog, and their friends navigate a deadly labyrinth of challenges to rescue the Jewish people in their panicked exodus from death. All the while, they embark on a nonstop, action-packed hunt with the Underground involving Gestapo hijacks, daring rescues, codes in windswept old windmills, and stunning miracles in one of history's most famous dramas. Climaxing in the true, breath-taking rescue of an entire orphanage of Jewish children marked for mass execution by Hitler's assassins, audiences will both cheer and weep at this exciting, sobering true tale of Hans and the youth resistance movement that dared to resist one of History's cruellest tyrants.
Dove Review:
This remarkable film explores the inspirational story of Hans Poley who, along with Corrie ten Boom, made a huge difference in the Resistance Movement in the Nazi-occupied Netherlands during the Second World War.
This is clearly a good vs. evil story in which Hans and Corrie, along with Piet Hartog, hides Jews and warn them of danger. They are pursued and Hans winds up in a Concentration Camp. Still, the lives they save are many and this film is based on real-life events.
The movie contains some violent moments, including several shootings and some blood splashing out of a man near the end of the film as he is executed. Due to its strong Christian message, we are awarding it our Dove "Faith Based" Seal with a caution for violence. This film is the moving true-life story of teenagers and others who made a difference in saving many lives. Also featured is an interview with the real-life Hans Poley during the credits. — www.dove.org
SUNDAY BLOCKBUSTER
(Sunday August 27 2017: MNET 101 20:05)
ARRIVAL
Movie trailer: https://www.youtube.com/watch?v=tFMo3UJ4B4g
13VL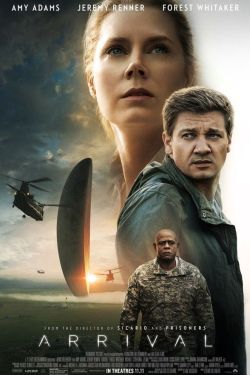 Dove Summary:
When mysterious spacecraft touch down across the globe, an elite team — led by expert linguist Louise Banks — is brought together to investigate. As mankind teeters on the verge of global war, Banks and the team race against time for answers — and to find them, she will take a chance that could threaten her life, and quite possibly humanity.
Dove Review:
Arrival is not your typical alien or science-fiction film. It doesn't contain a lot of action, it contains little. It focuses on intellect and is, frankly, a bit cerebral. It does not feature aliens easily connecting with humans; in fact, just the opposite. The humans struggle to learn the aliens' way of communicating, making use of Louise Banks (Amy Adams), a linguist, and a science expert in Ian Donnelly (Jeremy Renner). Col Weber (Forest Whitaker) oversees the project to make contact with the alien craft, shaped like an upright egg. The creatures they encounter are very different and it is difficult to understand their communication style. Slowly but surely Banks and Donnelly begin to make progress, connecting with two of the aliens, who are dubbed "Abbott and Costello." The aliens have 12 contact crafts stationed around the world, including Russia and China. To understand the alien's purpose and intent becomes the main goal.
The film is slow moving in the beginning and then a bit of a head scratcher at the end. But no matter; it contains the "F" bomb and we are unable to award it our Dove Family-Approved Seal. — www.dove.org